Howdy to all you Grand Geeks and Gatherers out there!  Have we all survived the entertainment trauma of Avengers: Endgame? Are we still enjoying the wild ride that is the last season of Game of Thrones? Or are you just simply enjoying said fandoms out there regardless? Well I'm enjoying all those things and more as the days grow balmy and warm.  I'm catching up on so much reading, but this article isn't about what I need; instead, let's find out what I will suggest YOU go out and find this week in the indie comics world!
---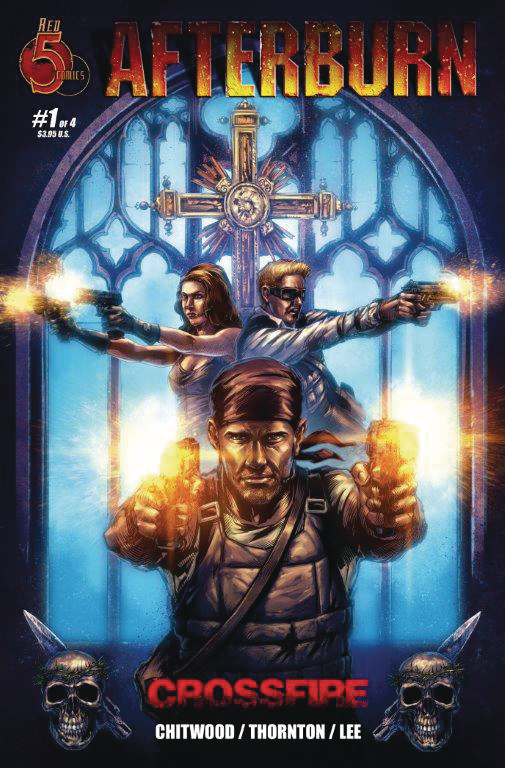 Afterburn: Crossfire #1 (of 4)
Writer(s): Scott Chitwood
Artist(s): Rod Thornton
Cover Artist(s): Matt Busch
Publisher: Red 5 Comics
Synopsis: "Featured on Free Comic Book Day, Afterburn returns ahead of its major motion picture debut! After half the world is destroyed by a solar flare, Jake and his team find themselves in a race to recover as many first class relics from the Burn Zone as possible. But before they can they must face an old rival, hostile mutated survivors, and a ghost from the past long thought dead."
–PREVIEWSworld
Afterburn makes its return to the comics realm before its debut on the screen, folks! Imagine a world where a good half of the population is destroyed by a solar flare rather than the snap of a thumb.  And then you find Jake and his team needing to recover artifacts over that half of the Earth that was completely scorched.  A very post-apocalyptian story where these guys face rivals and inflamed mutants and specters from their past.
Available in digital format from http://www.red5comics.com/ and https://www.comixology.com/.  Hard copy format available at your LCS!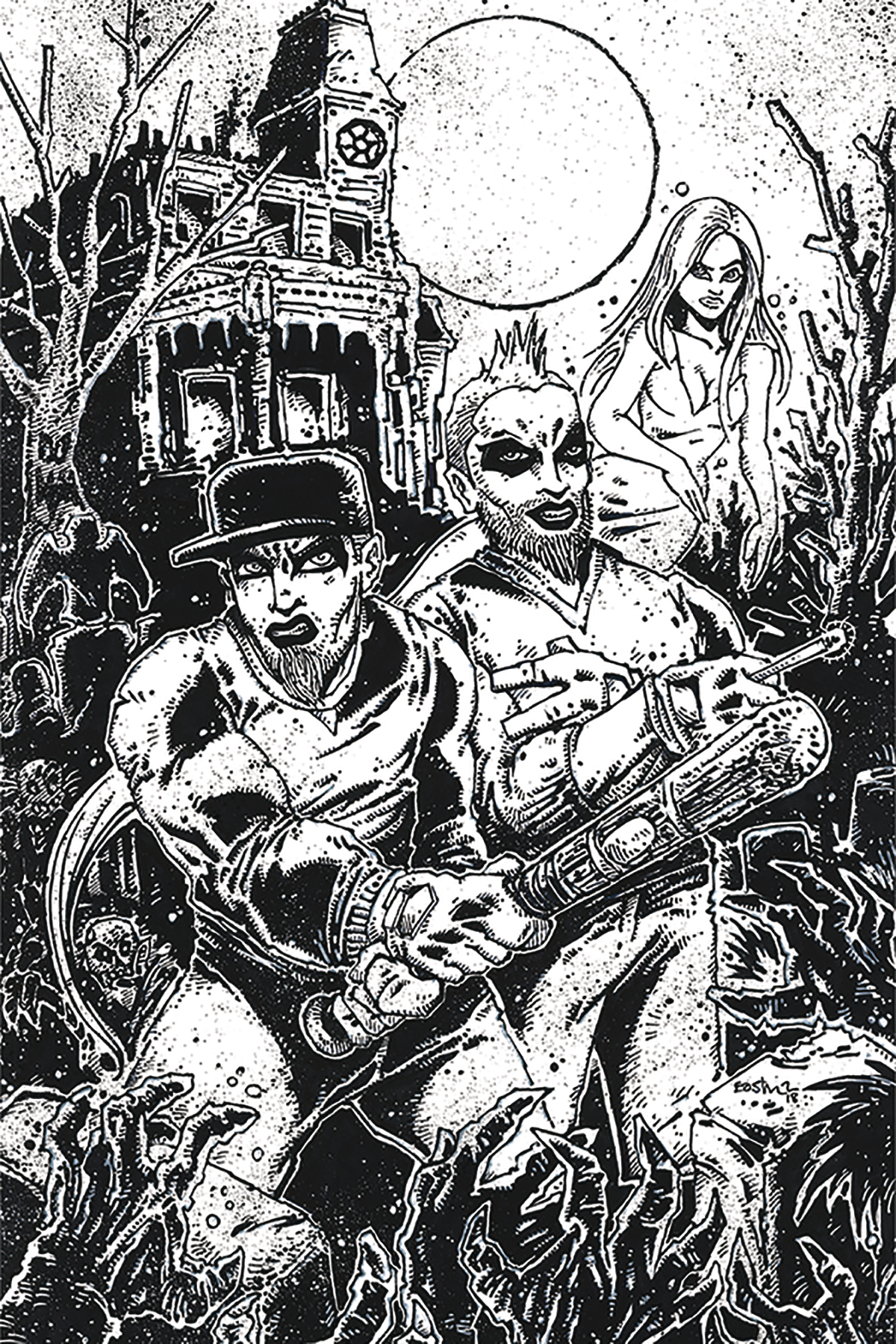 Twiztid Haunted High-Ons Darkness Rises #1
Writer(s): Dirk Manning, Twiztid
Artist(s): Marianna Pescosta
Cover Artist(s): Kevin Eastman, Jamie Madrox, Marianna Pescosta
Publisher: Source Point Press
Synopsis: "Upon learning that ghosts and demons are real, rap stars Madrox and Monoxide (collectively known as Twiztid) have begun to take the idea of ghost hunting with their new spirit companion Felicia a lot more seriously… or at least as seriously as the two fun-loving jokesters can. However, as The Darkness rises around them on a house call gone wrong, they quickly find what's happening is no laughing matter!"
–PREVIEWSworld
What kind of show do you get when you get a couple of rap stars thinking that they have what it takes to be proper ghost hunters?  Well you get Twiztid's adventures into the realm of the haunted and unknown of course!  Of course, they have their own spirit companion to follow these two chuckle-heads into the place, but will it be enough to save them?!
Available in digital format from http://sourcepointpress.com/ and https://www.comixology.com/.  Hard copy format available at your LCS!
---
And there we have it for the week, Grand Geeks and Gatherers!  Tales of missions into the scorched earth combined with wannabe ghost hunters.  These gems and so many others await you at the mere click of a button on your keyboard or the touch of a screen on your phone or tablet.  But since you all believe in supporting local businesses I implore you instead to head down to your comic stores this Wednesday and pick up the hard copies themselves.  Read them and share with your friends.  Start a conversation and be sure to leave a comment or two.  But most importantly, remember…GGG!