Happy Wednesday to all you adoring Grand Geeks and Gatherers in the cosmos!  As the lingering balminess of spring brings promise of a beautiful bloom in June, so too does the world of independent comics bring promise of quality reading material for all of us to enjoy!  What exactly will I recommend this week?  Read on and find out, friends!
---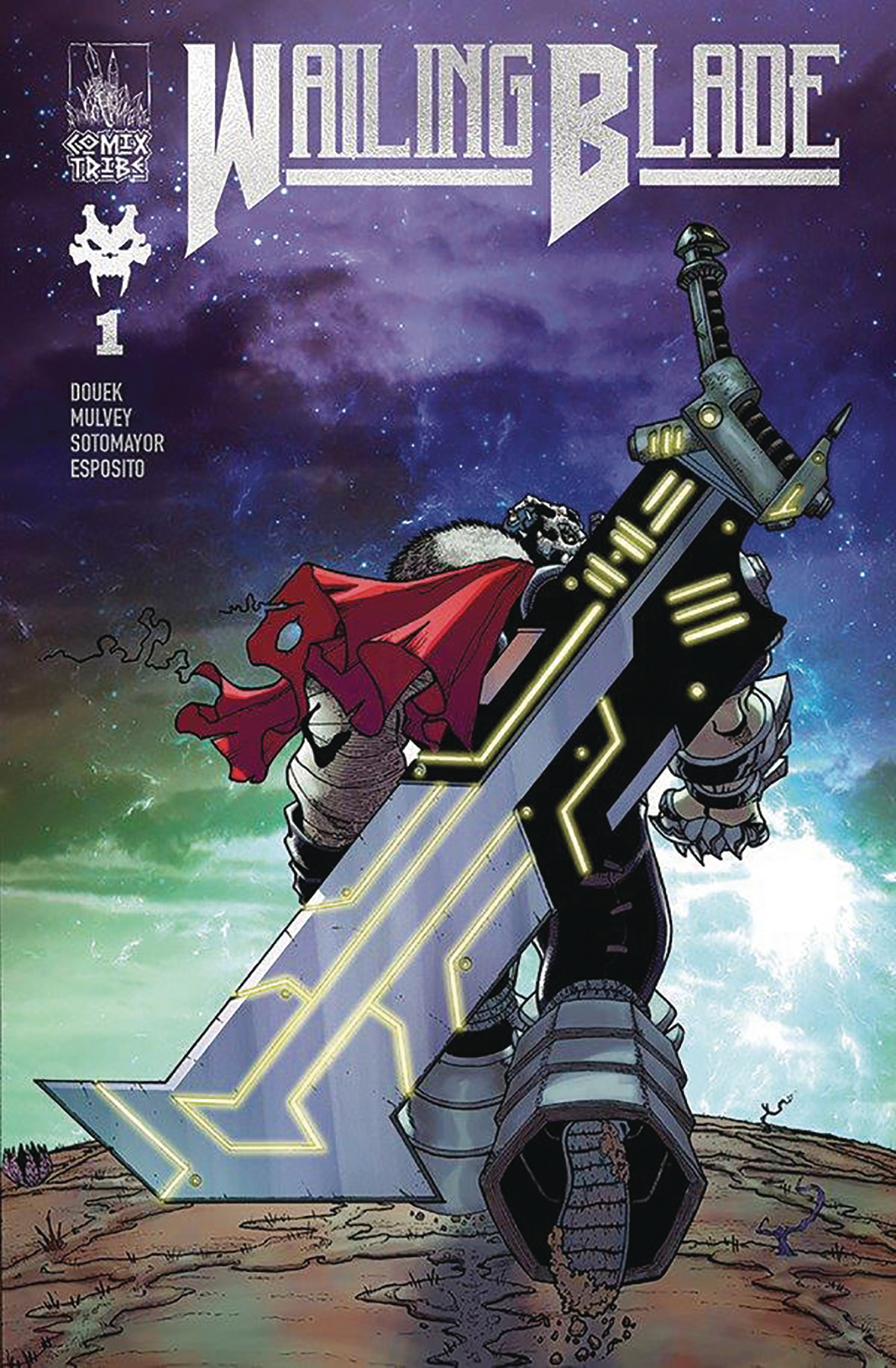 Wailing Blade #1 (of 4)
Writer(s): Rich Douek
Artist(s): Joe Mulvey
Cover Artist(s): Joe Mulvey
Publisher: ComixTribe
Synopsis: "The Headtaker, feared executioner and wielder of the legendary Wailing Blade, kills every man who meets his gaze. And, right now, he's looking at Tychon, an upstart bandit prince fighting to save his father from the chopping block. An oversized first issue with so much skull-splitting action, you're guaranteed to lose your head over it! Wailing Blade is high-adrenaline fantasy adventure, in the dark future of mankind, from the mad minds of Rich Douek (Gutter Magic, TMNT) and Joe Mulvey (SCAM). Available in eye-popping Silver and Gold foil enhanced covers."
–PREVIEWSworld
There's just something about a story that involves wielding a massive greatsword that just interests me and gets me wanting more.  And that's exactly what we have here with the legendary Wailing Blade utilized by the Headtaker to pacify his adversaries.  Enjoy this new four-issue miniseries and join in on Headtaker's adventures of retribution!
Available in digital format from http://www.comixtribe.com/ and https://www.comixology.com/.  Hard copy format available at your LCS!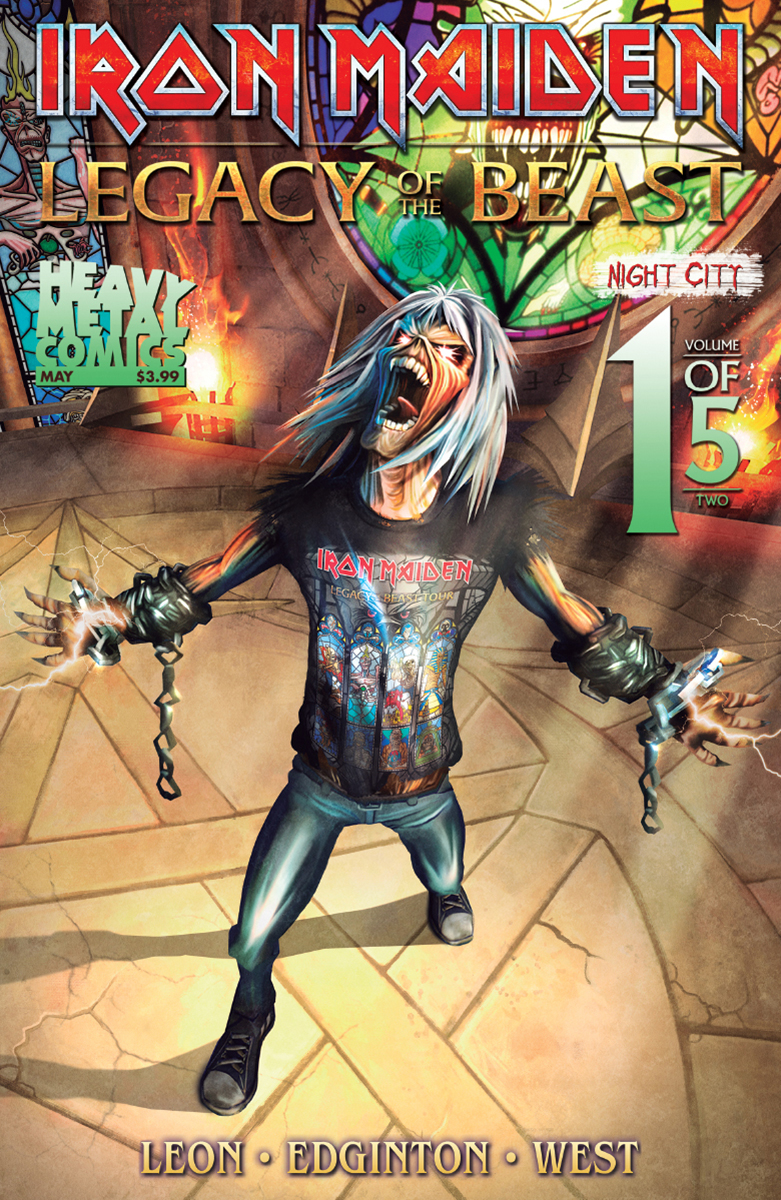 Iron Maiden, Legacy of the Beast Volume 2: Night City #1 (of 5)
Writer(s):  Llexi Leon, Ian Edington
Artist(s): Kevin West
Cover Artist(s): Santi Casas
Publisher: Heavy Metal Comics
Synopsis: "Iron Maiden's Eddie once again battles evil in a city of eternal night, but he can't do it alone. 
Teaming up with edgy rocker, Charlotte, togther they will fight an all powerful force threatening the world and maybe even the fabric of the universe."
–PREVIEWSworld
It looks as if Eddie the Head has returned again to fight the forces of evil, folks!  Alas he never truly is gone for too long in the realm of storytelling and heavy metal.  But now he is teaming up with a feisty rocker gal in an alliance that is set on fighting the forces of evil in their bid to threaten the whole of reality itself. Just how successful will Eddie be this time?  Will he actually triumph or will he just be in a bit over his head on this one?  And if you see what I just did there then that means this comic miniseries was tailor-made for you as it most certainly was for me. Enjoy folks, and rock on!
Available in digital format from http://www.heavymetal.com/ and https://www.comixology.com/.  Hard copy format available at your LCS!
---
And there we have it for the month of May, dear friends! We are finishing off this week with tales of legendary blades hacking off heads and even more legendary mascots fighting the forces of evil.  These stories and others are what await you this Wednesday at either your local comic stores or even online at the mere click of a button or screen.  Read them and share with your friends.  Start a conversation and be sure to leave a comment or two.  But most importantly, remember…GGG!