Howdy Gatherers and Grand Geeks aplenty!  As I write this I am coming down off of a cinematic high today since I enjoyed the greatness that was both Detective Pikachu as well as the Tolkien biopic.  Alas the job of finding picks never ends for you adoring followers, so lets just see what you can look forward to this Wednesday!
---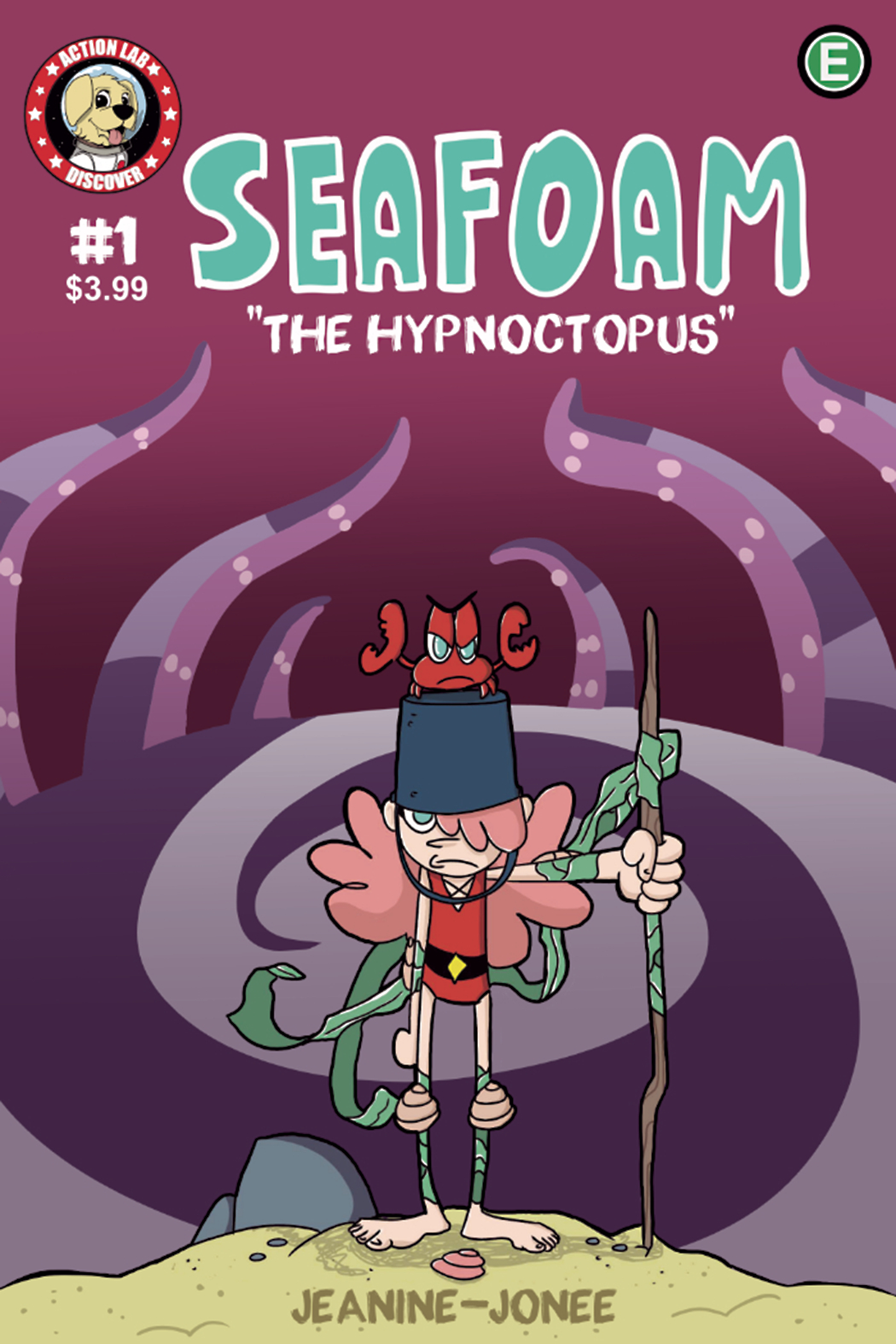 Seafoam Friend for Madison #1
Writer(s): Jeanine Jonee
Artist(s): Jeanine Jonee, Kyle Holland
Cover Artist(s): Jeanine Jonee, Kyle Holland
Publisher: Action Lab Entertainment
Synopsis: "Seafoam follows the adventures of Madison, a spunky 9-year-old girl who is granted passage to a beach full of mystical and nautical themed creatures after helping a beached narwhal. There she befriends a stand-offish boy she calls Blue, who has a few secrets of his own. In their premier adventure the kids face off against the Hypnoctopus, a vulgaris with the ability to control minds."
–PREVIEWSworld
Who here has dreamed of helping magical creatures of the briney deep and getting access to their very own beach as a result?  Just me? Really? Alright then. Well anyway, read on with this adventure as we find Madison getting such a chance while taking on mystical challenges along the way. She'll make some friends and enjoy some adventures.  But will she be victorious against this Hypnoctopus?  Find out, dear friends!
Available in digital format from https://www.actionlabcomics.com/ and https://www.comixology.com/.  Hard copy available at your LCS!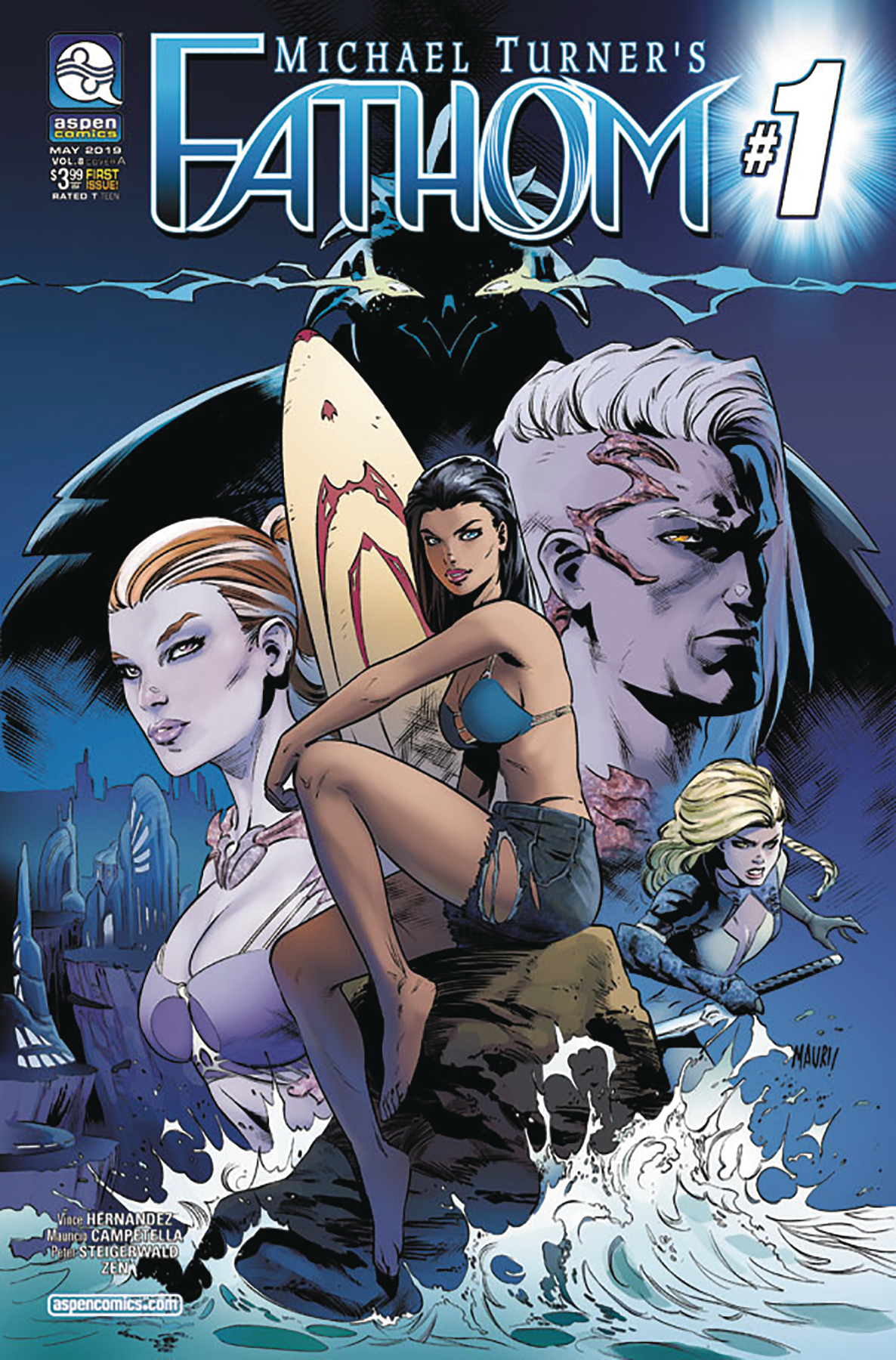 Fathom Vol. 8 #1
Writer(s): Vince Hernandez
Artist(s): Mauricio Camptella
Cover Artist(s): Mauricio Camptella, Michael Turner
Publisher: Aspen Comics
Synopsis: "The world below is no longer a secret and everything has led to this…Aspen Matthews must restore the balance between both humans and The Blue as once again Fathom's preeminent villain, Killian, has returned to reclaim what he believes belongs to himself and his people! The stakes have never been higher as this volume returns Aspen's best-selling franchise for over 20 years to its roots, as Aspen must risk the fate of both worlds in order to stop Fathom's most dangerous foe!"
–PREVIEWSworld
Eight volumes later and we see that Killian STILL sees fit to cause a disturbance between the peaceful balance of the human realm and that of The Blue.  What makes this first issue of the new volume is that the story is back to its roots in the whole "us vs. them" with the risks never having been any higher. It is a tale of the deep you simply cannot avoid!
Available in digital format from http://www.aspencomics.com/ and https://www.comixology.com/.  Hard copy available at your LCS!
---
It seems the picks this week really do hail from the briney deep below. Between Madison and Aspen Matthews, there's more than enough adventures in the deep blue sea for all indie readers to enjoy this week!  These and so many more gems are available at the mere click of a button or computer screen, but of course I will implore you to march down to your local shops this Wednesday in order to pick up the hard copy issues themselves.  Read them and share with your friends.  Start a conversation and be sure to leave a comment or two.  But most importantly, remember…GGG!