The madness that is March is finally here, folks!  Or perhaps just a hearty hello to all of you wonderful Gatherers and Grand Geeks is in order?  Either way, I hope everyone's weekend was great as was mine.  But once again, here in the Southern California area it seems we are in way of another impending storm that will last for days.  So my best advice to you is to get your portable heaters and a nice blanket along with something hot to drink and cozy up to a good book that will satisfy all of your indie-reading needs.  But don't I always suggest that regardless?
---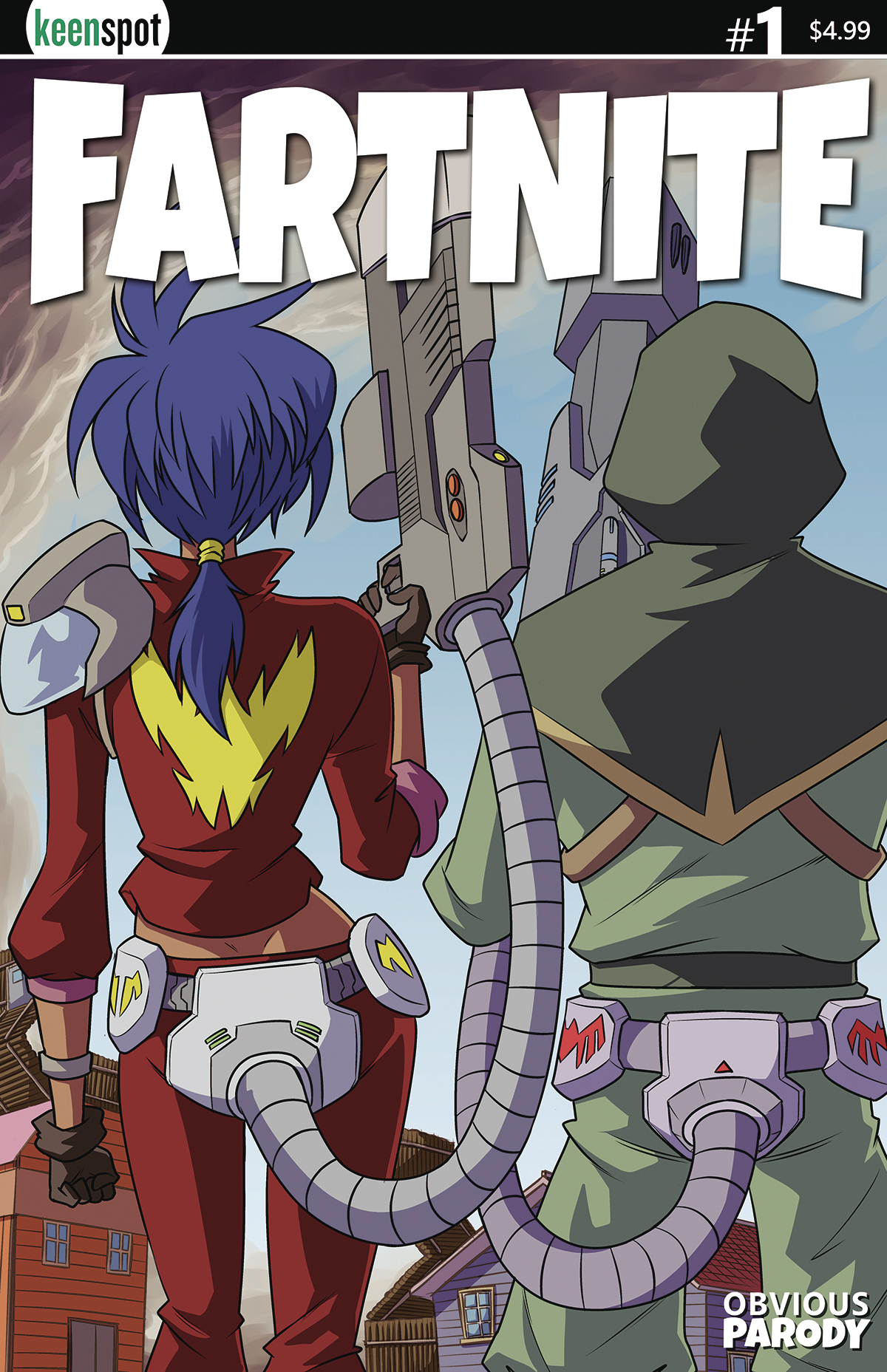 Fartnite #1
Writer(s): Remy Eisu Mokhtar, Chris Crosby
Artist(s): Remy Eisu Mokhtar
Cover Artist(s): Remy Eisu Mokhtar
Publisher: Keenspot Entertainment
Synopsis: "Prepare to enter the brown-eye of the s#!%storm!  The kid-tested, Drake-approved cultural phenomenon of the century gets the Keenspot parody treatment in this explosive first issue of Fartnite! Experience the flatulent adventures of a motley crew of unknown soldiers forced into a Battle Royale where all the weaponry is powered by their own super-charged farts. Whether you're currently a grade-schooler or just a grade-schooler at heart, Fartnite is gonna be a gas!"
–PREVIEWSworld
Parody is something entirely appreciated and wholly applauded within the realm of comics. And when something attains such a legendary status in the realm of pop culture, it is a guaranteed norm for there to be a parody of the product. Thus the comedic twist of an already popular and funny game into a competition of smelly proportions!  Brace yourselves, readers, the odious fumes are strong with this series!
Available in digital format from http://www.keenspot.com/ and https://www.comixology.com/.  Hard copy format available at your LCS!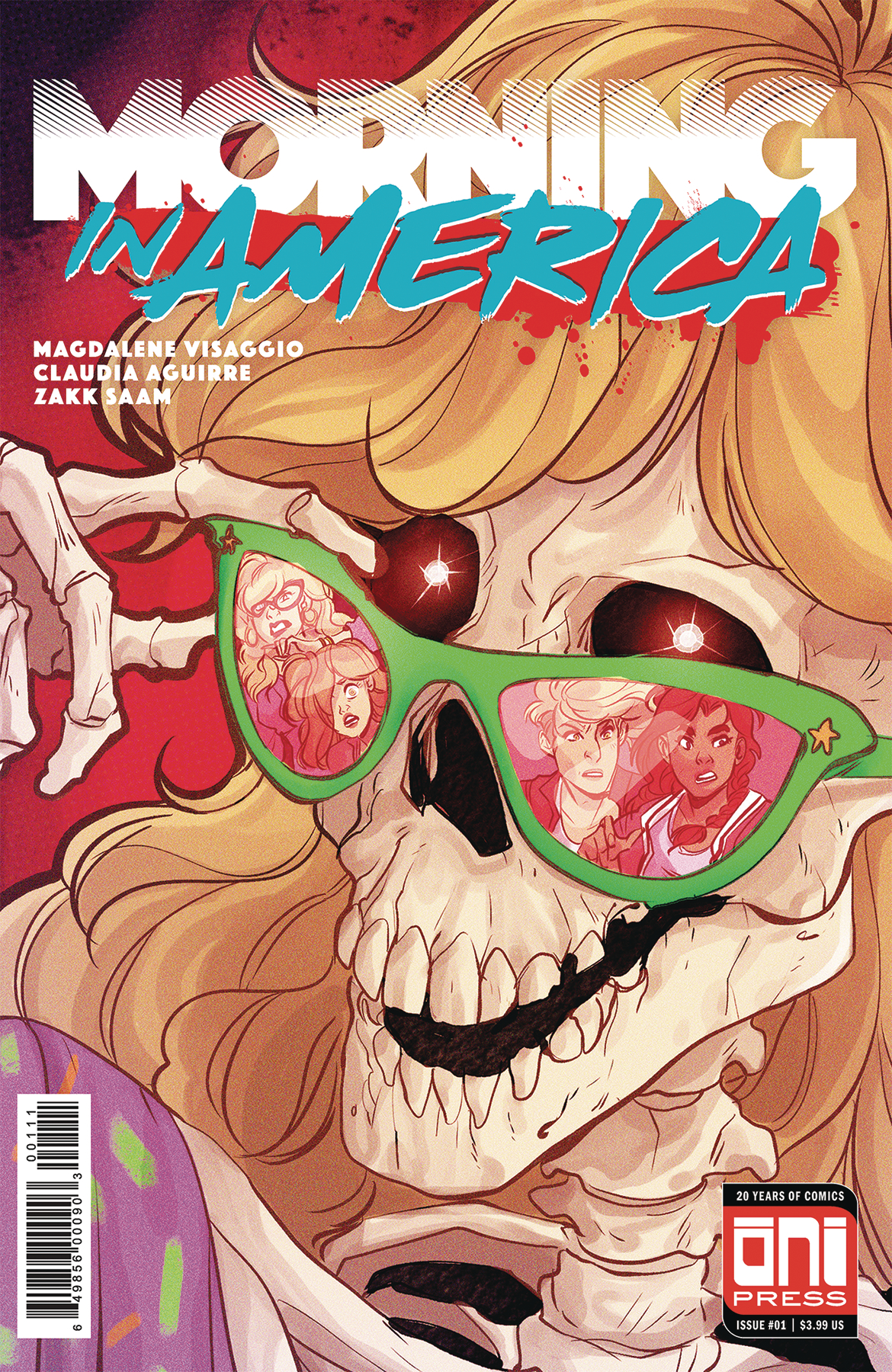 Morning in America #1
Writer(s): Magdalene Visaggio
Artist(s): Claudia Aguirre
Cover Artist(s): Claudia Aguirre, Elizabeth Beals
Publisher: Oni Press
Synopsis: "The year is 1983. A series of disappearances afflicts Tucker, Ohio following the opening of a mysterious new factory. But when the town finds itself under siege from strange monsters, it's up to intrepid girl gang of no-account teen delinquents to try and figure out what's happening-and save everyone's lives before it's too late."
–PREVIEWSworld
You just gotta love the eighties, right? Amazing music. Tons of blow. And sexuality everywhere.  Of course, what if in a certain section of Middle America all that reality comes to a crashing halt when a new manufacturing plant comes onto the scene in Tucker, Ohio.  What exactly is being made inside of this plant is anyone's guess, but it certainly seems suspect that when it gets into production that strange monsters begin to prowl around town.  So naturally it's up to a group of female teen miscreants to investigate what's going on and be the town's saving grace.  After all, isn't this what Cyndi Lauper meant by saying that girls just want to have fun?
Available in digital format from https://onipress.com/ and https://www.comixology.com/.  Hard copy format available at your LCS!
---
And there we have it for the beginning of the madness that is March, dear friends!  Fart-tastic (really couldn't help myself with that one) adventures combined with eighties era monsters and manufacturing.  These gems and others await you at the mere click of your screens or buttons on your phones, tablets or laptops.  But I will of course encourage you to go that extra mile and head down to your local comic shops this week and buy the hard copy editions.  Read them and share with your friends.  Start a conversation and be sure to leave a comment or two.  But most importantly, remember…GGG!