Hello to all you fine Grand Geeks and Gatherers aplenty.  At last we finally have some warm balminess come to the incessantly cold neighborhood. For once I look forward to actually going outside and reading some good material under the shade of a tree…unless of course rain tries to pop its ugly head up once again.  No matter though, the machinery of indie comics continues to churn and so does my desire to provide you all with those sweet selections you satisfy your reading needs.  Onward and upward!
---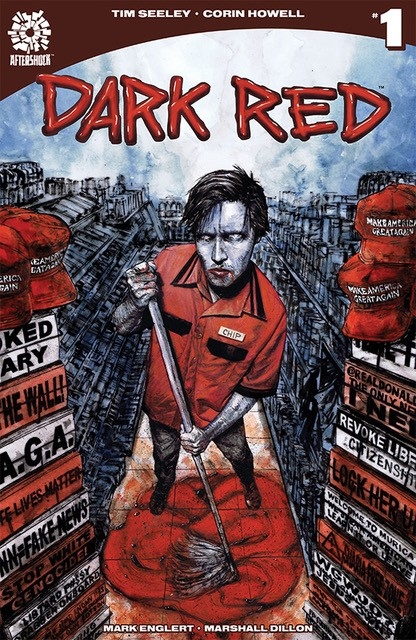 Dark Red #1
Writer(s): Tim Seeley
Artist(s): Corin Howell
Cover Artist(s): Aaron Campbell
Publisher: Aftershock Comics
Synopsis: "Charles "Chip" Ipswich isn't one of those coastal elites with a liberal arts degree and a job at a social media start-up who knows where all the best brunch places are…No, Chip is one of the "forgotten men." He lives in a rural area in the middle of the country where Jesus still has a place at the dinner table and where factories send jobs to Calcutta.
Chip is also a vampire.  Stuck working the last shift at a gas station, Chip is lonely and bored…and then his dull, bleak life is turned upside down when SHE comes to town…"
–PREVIEWSworld
Vampirism smack dab in Middle America. Only one like Tim Seeley (Hack/Slash, Revival) can bring such a mixture into the fray for all to enjoy.  Look into poor Chip's place being a vampire in midwestern town stuck with the late night shift at a gas station.  Quite the boring arrangement if you ask me.  But things are about to change when this nameless "she" enters the fray. Who she is, it's hard to say.  One has but to read on and find out, friends!
Available in digital format from http://aftershockcomics.com/ and https://www.comixology.com/.  Hard copy format available at your LCS!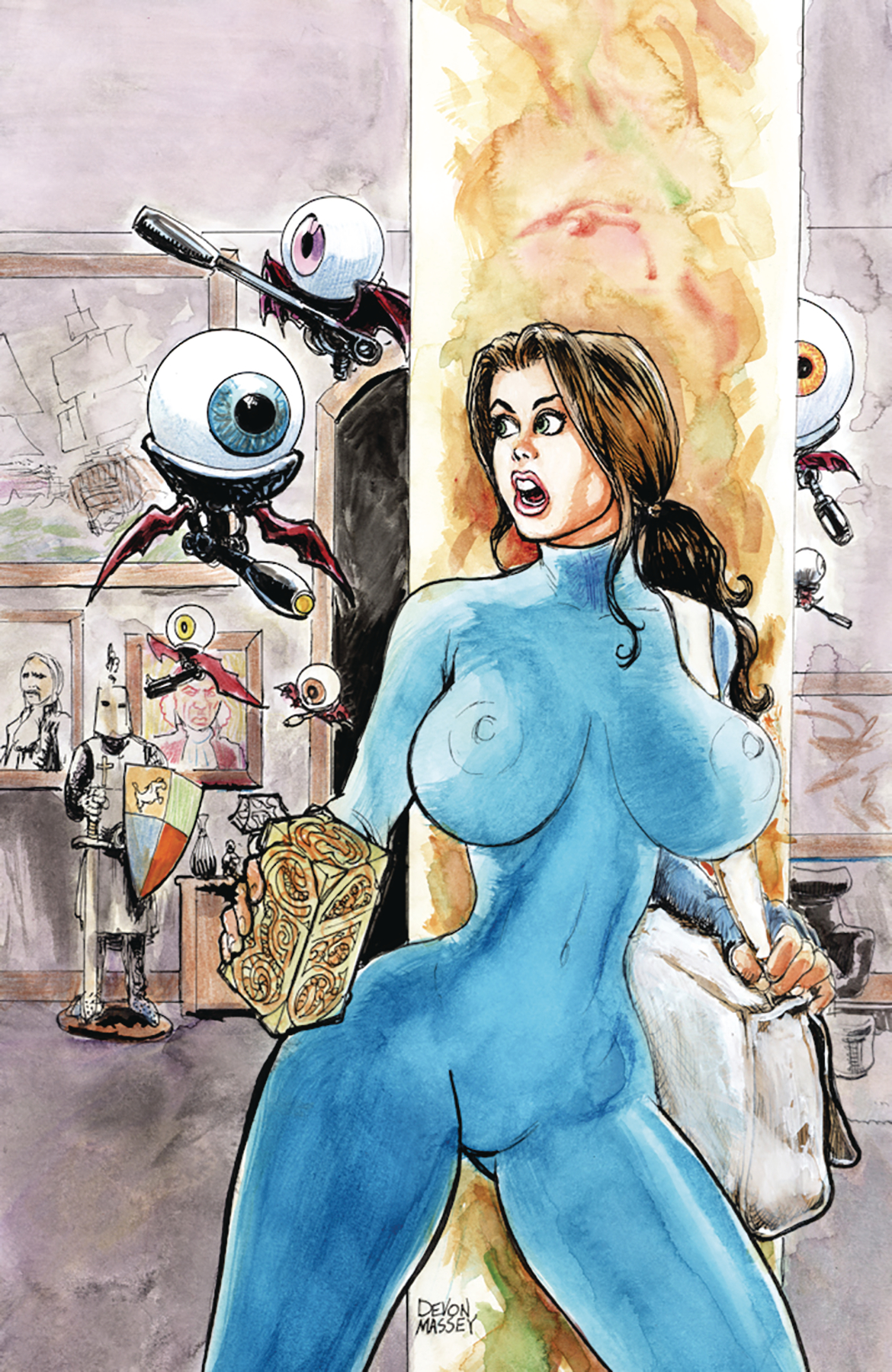 Cavewoman: Markham's Mansion #1 (one-shot)
Writer(s): Devon Massey
Artist(s): Devon Massey
Cover Artist(s): Devon Massey
Publisher: Amryl Entertainment
Synopsis: "Reclusive millionaire Jovan Markham has died leaving in his estate a priceless treasure that will change the lives of everyone in Marshville forever. There is only once catch: Markam's lavish mansion is boobytrapped with deadly obstacles and lethal hazards of every description.  Meriem pours herself into a new cat suit and attempts the impossible!"
–PREVIEWSworld
How is it that Meriem always seems to be in the middle of some new adventure when we least expect it?  And in midst of a trap laden mansion of a late reclusive millionaire no less!  Oh well, something like this should be easy peasy for our well-endowed heroine, right?  Time to delve into Markham's abode and see just what sort of secrets lay hidden on top of that great treasure that will be the answer to all of Marshville's problems.  Let's sit back and read and see just how Meriem pulls off this very Indiana Jones-esque meets James Bond adventure. Guaranteed to make your eyes widen!
Available in digital format from http://amryl.com/ and https://www.comixology.com/.  Hard copy format available at your LCS!
---
There we have it for the week, folks!  You Gatherers and Grand Geeks have tales of lonely midwestern vampire gas station employees coupled with the shenanigans of everyone's favorite well-endowed heroine to boot!  These gems and more await you at the mere click of a button or screen on your computers, tablets or phones.  But lets show that extra step of devotion to your local businesses and head down to your comic stores this Wednesday to pick up the hard copies themselves.  Read them and share with your friends.  Start a conversation and be sure to leave a comment or two.  But most importantly, remember…GGG!