Howdy, Gatherers and Grand Geeks! Hope all is well with you.  Captain Marvel seems to be doing quite well at theaters and all sorts of general geekery continues to keep the wheels of popular culture spinning.  The clocks have sprung forward allowing for longer days to reign free once more!  And we are so very close to being finished with the winter solstice, though the way the dreary cold continues to linger in this Southern California atmosphere one finds it hard to even notice this fact. Let us also not forget that Saint Patrick's Day is right around the corner and that our feasts of corned beef and cabbage are soon to be washed down with plenty a fine spirit.  But hey, let's get onto those Picks and see what you can enjoy in the indie reading world as well, right?!
---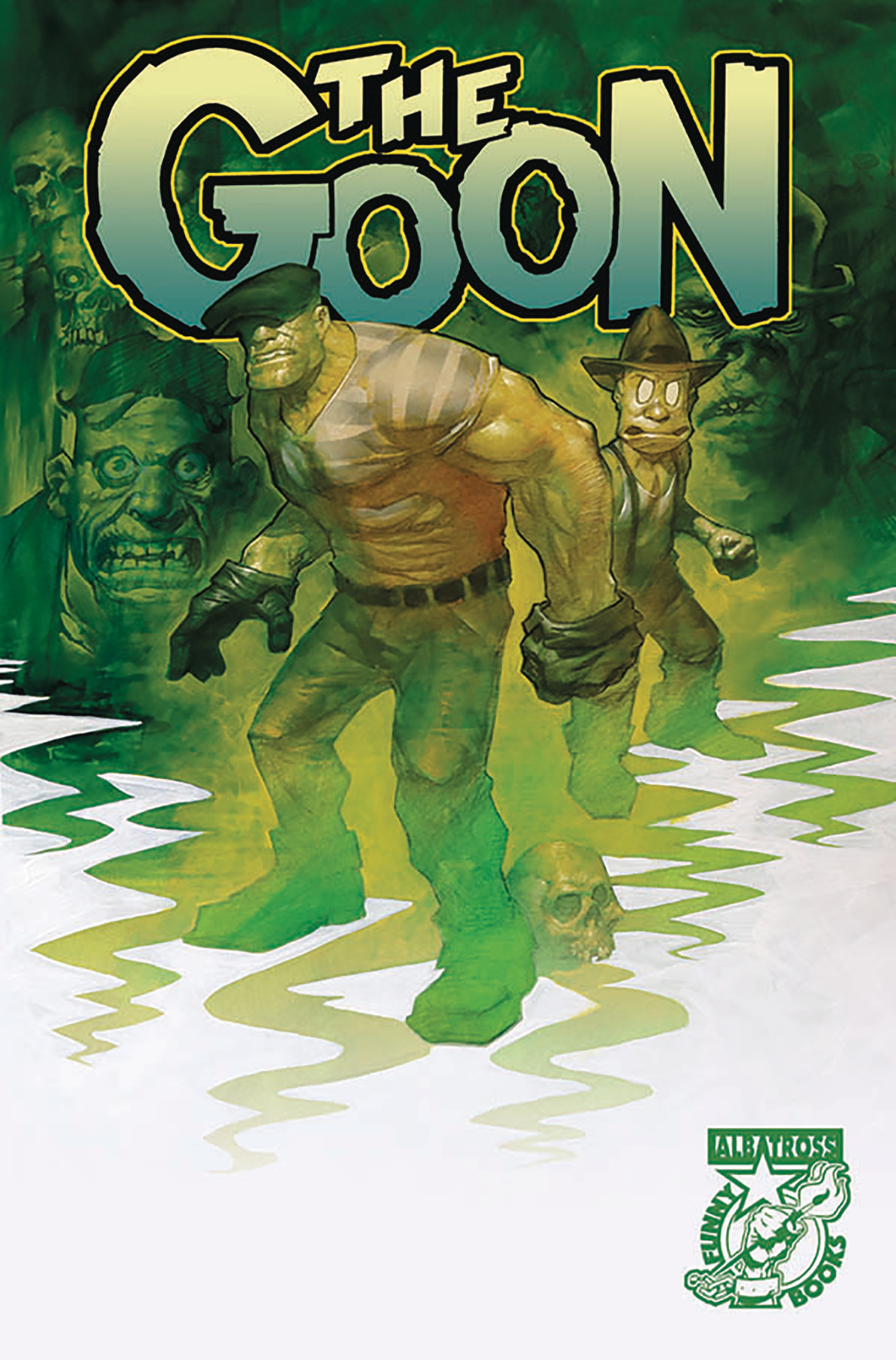 The Goon #1
Writer(s): Eric Powell
Artist(s): Eric Powell
Cover Artist(s): Eric Powell, Kevin Nowlan
Publisher: Albatross Funnybooks
Synopsis: "The next era in the legacy of The Goon starts here! This all new series marks The Goon's return to Albatross Funnybooks and is just in time to commemorate the 20th anniversary of the book. Eric Powell takes the series to its humor-based roots as Goon & Franky return from strange adventures abroad to find a horde of unsavory characters have filled the void left in his absence from Lonely Street."
–PREVIEWSworld
Twenty years it has been since Eric Powell's iconic creation first graced the comics page. How better to commemorate such a legacy than a new ongoing with our favorite titular character! Goon and Frankly have been gone for some time from Lonely Street but are back. And apparently there are a whole bunch of new adversaries to take on that have come onto the scene in their absence.  Read on and see how the duo handle these new affairs!
Available in digital format from https://shop.albatrossfunnybooks.com/ and https://www.comixology.com/.  Hard copy available at your LCS!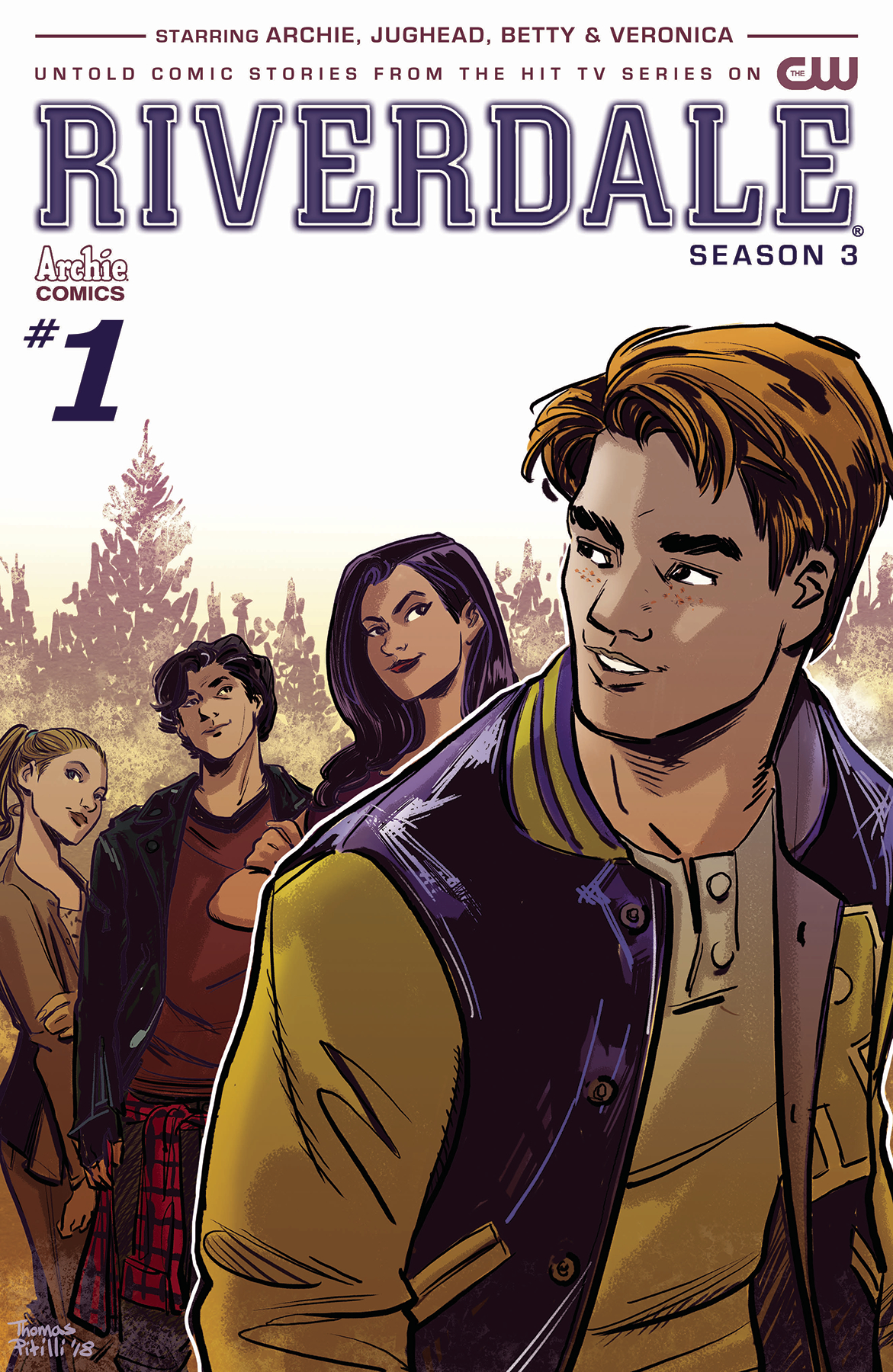 Riverdale: Season Three #1
Writer(s): Micol Ostow
Artist(s): Joe Eisma, Thomas Pitilli
Cover Artist(s): Joe Eisma, Thomas Pitilli
Publisher: Archie Comics
Synopsis: "Take a deeper dive into some of the skeletons buried in and around Riverdale as well as hidden and unexpected connections to the Farm and the Game. Everyone is hiding something in this companion to the third season of the massive hit CW series Riverdale, by Scholastic writer Micol Ostow and Riverdale artists Thomas Pitilli and Joe Eisma."
–PREVIEWSworld
Whether you are a fan of the show or not, one cannot deny the impact Riverdale has had upon geek culture in both the realms of the comics page and the television screen.  Here we find ourselves in its third season delving deeper into many of the murky secrets embedded in the town.  Secrets are jealously guarded left and right and apparently there is a more profound connection between the Farm and Game than previously anticipated.  Just how profound, who knows?!
Available in digital format from http://archiecomics.com/ and https://www.comixology.com/.  Hard copy available at your LCS!
---
And there we have it for the week, Grand Geeks and Gatherers! Deeper secrets abounding in Riverdale combined with a commemorative return of a nineties classic onto the modern comics page.  These gems and more are what await you at the mere click of a button or screen on your phones, tablets or keyboards.  But I will implore you to take that extra measure of devotion and head down to your local store this Wednesday and pick up the hard copy issues themselves.  Read them and share with your friends. Start a conversation and be sure to leave a comment or two. But most importantly, remember…GGG!