Howdy all you Gatherers and Grand Geeks among the stars! I hope all is well with you and that the time change wasn't too much of a burden in losing an hour's time. But in all fairness this is my preferred time change, so honestly if this can be our final change-up here that would be just fine by me. Alas, we are facing some rain this week so I know I'll be bundled up and warm ready to break out something fine to read. But let's see what I'll suggest to you before the deluge hits!
---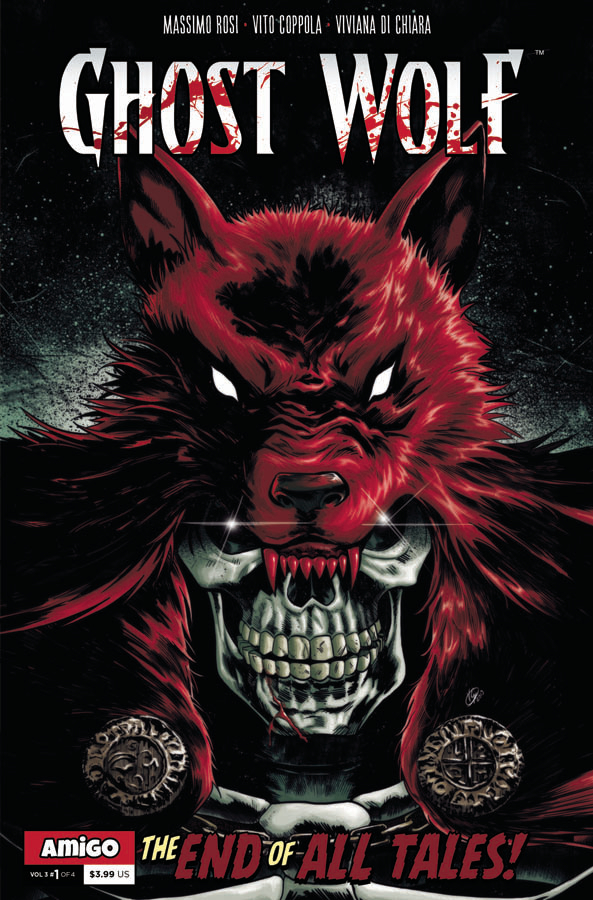 Ghost Wolf: The End of All Tales Vol. 3 #1
Writer(s): Massimo Rosi
Artist(s): Vito Coppola
Cover Artist(s): Viviana Di Chiara
Publisher: Amigo Comics
Synopsis: "Faith is mine. When the old tales of light are told again, the old tales of darkness awake. After millennia, the nemesis of the Ghost Wolf will reveal themselves to Mara Wolf-Arm, Jarl of the Northern Wastes. And also to her son Lif, who now wears the mantle of the Spirit."
–PREVIEWSworld
It seems we now have a new volume in the Ghost Wolf series, and this time the titular character's nemesis will reveal themselves to Mara as well as her son Lif, the latter of whom now wears the mantle of the Spirit. Peace seemed to have been the rule beforehand but now it seems that very state of affairs is threatened with this new adversary come to the forefront. With Lif's new mantle, and his mother being the Jarl of the Northern Wastes, will they have what it takes to defend their kind against this new enemy? Or will this be an end to them from what we glean of this volume's subtitle?!
Available in digital format from https://amigocomics.com/ and https://www.comixology.com/. Hard copy format available at your LCS!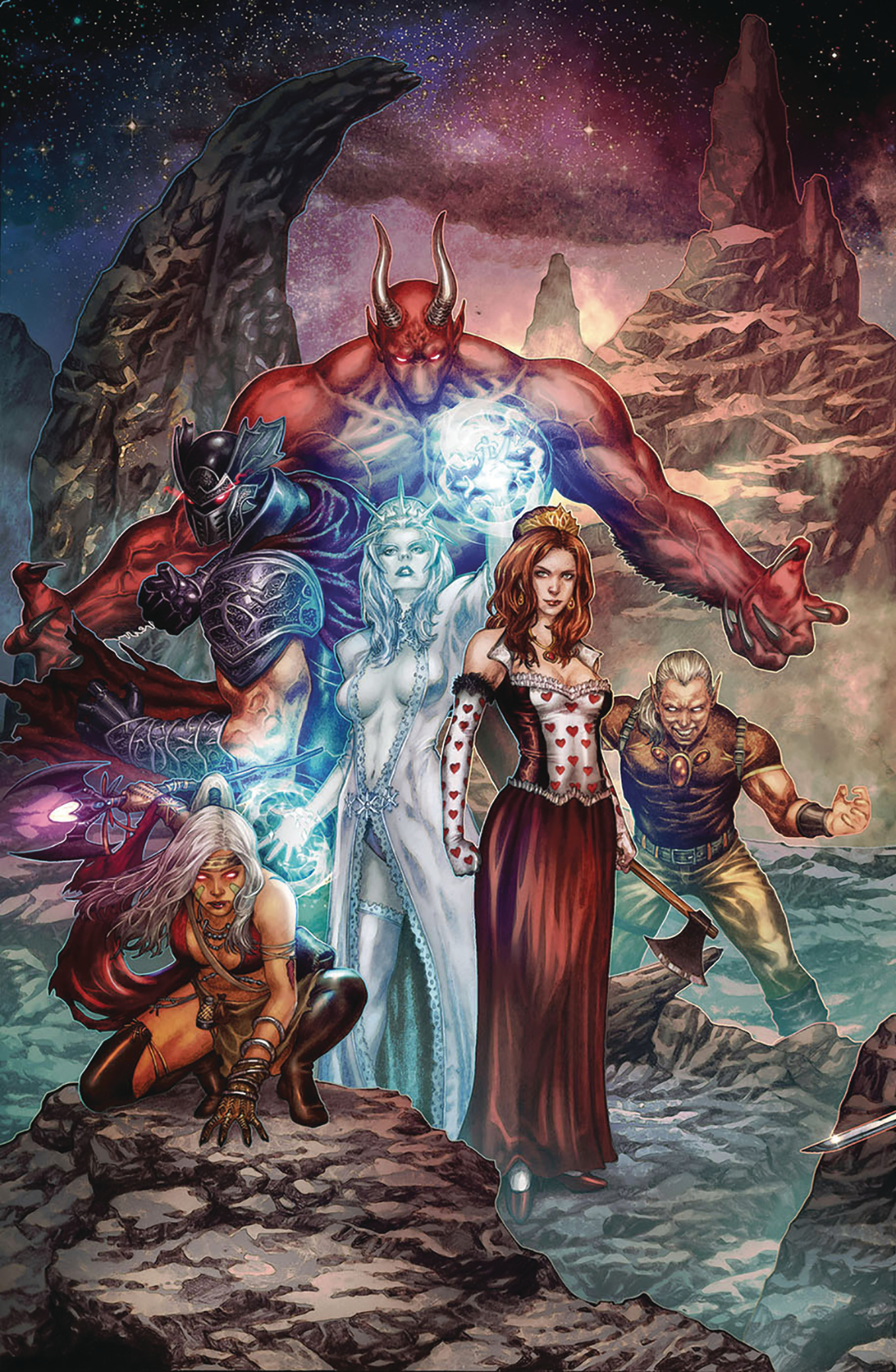 Grimm Fairy Tales: Jasco Games #1 (one-shot)
Writer(s): Joe Brusha, Dave Franchini
Artist(s): Eduardo Garcia
Cover Artist(s): Geebo Vigonte
Publisher: Zenescope Entertainment
Synopsis: "New, Fully Sanctioned UFS cards! Grimm Fairy Tale's ultimate force for Justice, Sela Mathers, joins the UFS: The Universal Fighting System! This special issue sets the scene for never experienced battles… as the Grimm Universe's strongest and deadliest join the fight! This is a can't-miss issue of epic proportions! Two new cards included and exclusive to this one shot, and compatible with all UFS sets & licenses!"
–PREVIEWSworld
In this one-shot, the Jasco Games are in full swing as Grimm Fairy Tales' ultimate team up comes as Sela Mathers joins up into the Universal Fighting System (UFS)! And in addition to the actual issue itself you also get two cards included with the licensed UFS set itself. So really in the end this purchase actually pays for itself when you get an introduction to a larger competitive world and get some nice collectibles to boot with your purchase. Lets get ready to rumble, folks!
Available in digital format from https://shop.zenescope.com/ and https://www.comixology.com/. Hard copy format available at your LCS!
---
And there we have it for the week, folks! New nemeses threatening tribes of Northern Wastes combined with Grimm Universe's Universal Fighting System extravaganza! These gems and others are available at the mere click of a button on your phones, tablets or keyboards. But I know you'll show that measure of devotion to your local businesses and head down to the comic shop this Wednesday to pick up the hard copy issues themselves. Read them and share with your friends. Start a conversation and be sure to leave a comment or two. But most of all, remember…GGG!