Welcome to June, Gatherers and Grand Geeks galore! We are more than halfway through the year of 2019 already and it seems like just yesterday we were into the new year. Time really does pass quickly while one has fun it seems! And with all the reading I do and all the suggestions I make, time just seems to pass by even faster.  So how about I get onto my new suggestions before this opportunity passes us by?!
---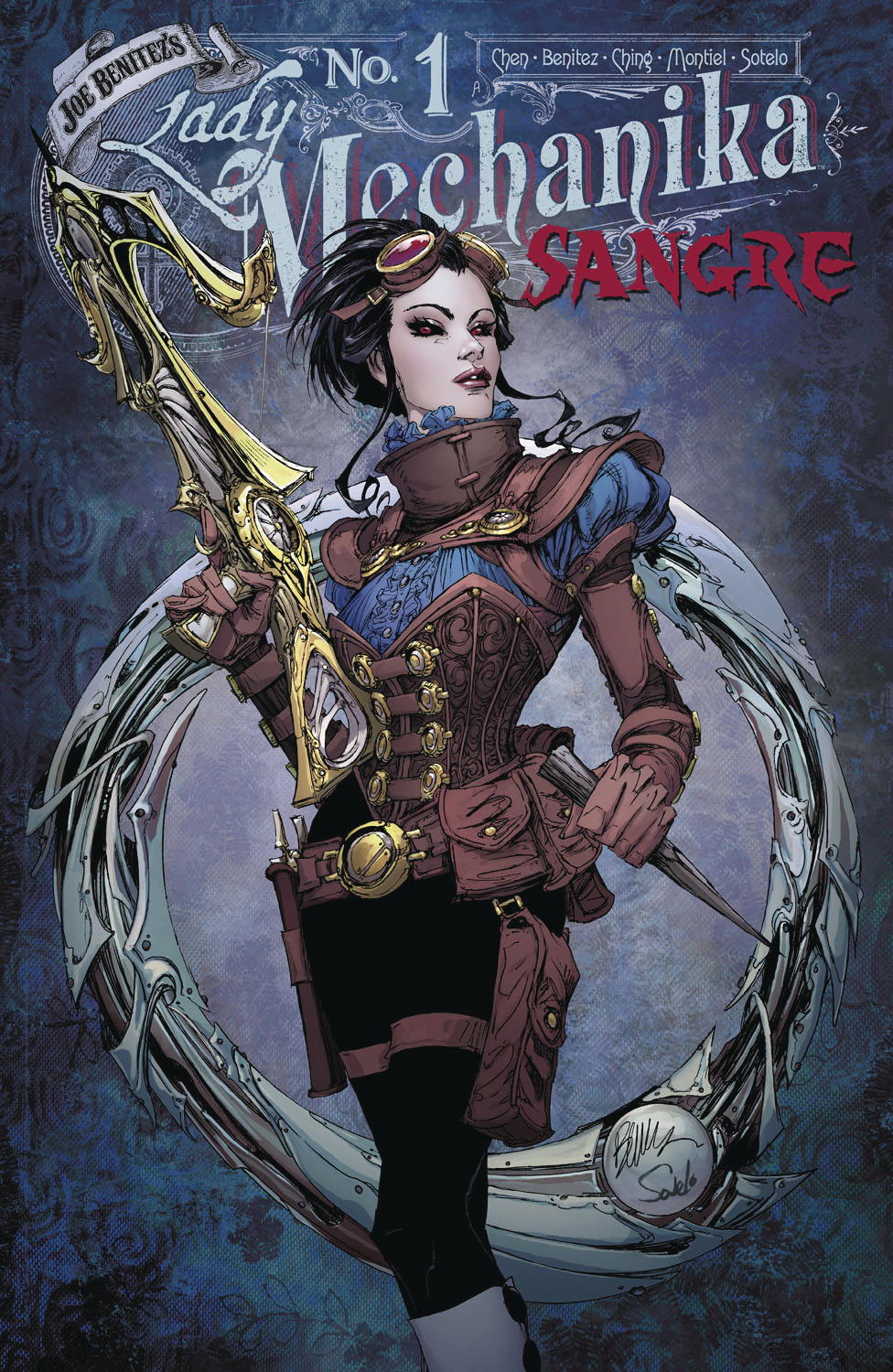 Lady Mechanika: Sangre #1 (of 5)
Writer(s): Joe Benitez, M. M. Chen
Artist(s): Joe Benitez, Brian Ching, Martin Montiel
Cover Artist(s): Joe Benitez, Brian Ching
Publisher: Benitez Productions
Synopsis: "Lady Mechanika journeys to the Spanish countryside to hunt a demonic creature allegedly stalking the local Bar n's son, but she quickly begins to suspect there's more to the case than meets the eye. What dark secrets are the Bar n and his wife so desperately trying to hide? Features a main story drawn by guest artist Brian Ching (Supergirl, Star Wars) with a prologue by Benitez and Montiel."
–PREVIEWSworld
Ahhhh the wonderful steampunk sensation that is Lady Mechanika is back in another five issue miniseries for all of our entertaining needs! Seems L. M. is on the hunt for a demon this time but there might be more to the picture than a simple demon terrorizing citizens of the bucolic Spanish countryside.  Like that Bar n for instance…what's his deal and what may he and his wife be hiding from L. M.? Read on friends and see what's in store for our steampunk sensation!
Available in digital format from http://www.joebenitez.com/ and https://www.comixology.com/.  Hard copy available at your LCS!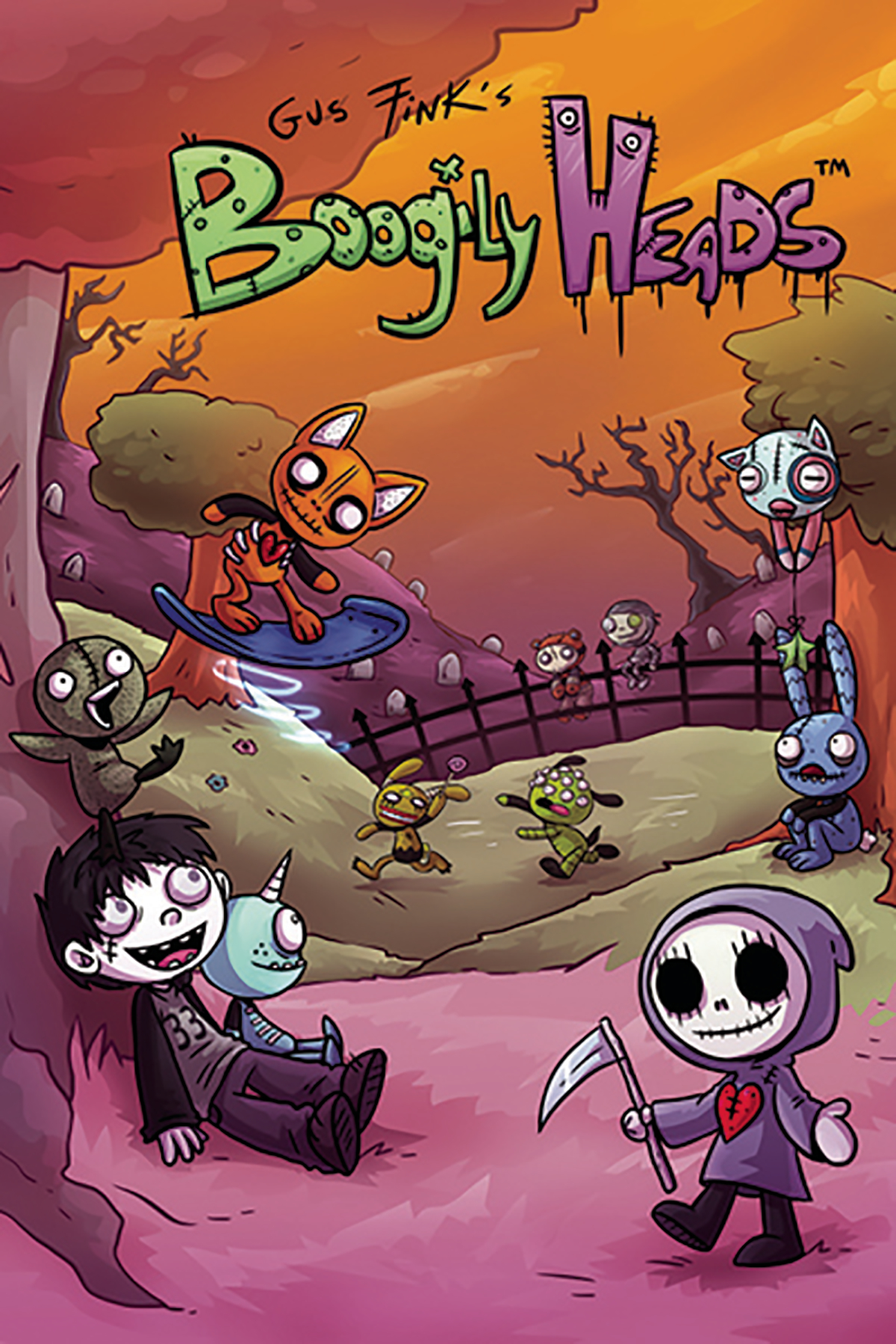 Boogily Heads #1 (of 4)
Writer(s): Gus Fink
Artist(s): Laura Pendl
Cover Artist(s): Laura Pendl
Publisher: Devil's Due Comics
Synopsis: "Artist and rising Instagram star Gus Fink brings his all ages spookfest to Devil's Due! Follow the misadventures of a boy accidentally sent to a mysterious, creepy realm, created by his own imagination, where he must find his way home with the help of creatures both friendly and fearsome!"
–PREVIEWSworld
Congratulations to Fink for finally bringing his spooky creations to the printed pages of Devil's Due! In this tale, we see the unfortunate adventures of a boy who was mistaken trapped inside of this strange and nightmarish realm that was seemingly made from his own twisted imagination. Obviously this is not his home and thus he needs to get back to where he belongs, but only if the creatures of this imagined realm are ready and willing to help.  It is a story that is both equally charming as well as scary.  A fright-fest that is appropriate and entertaining for all ages!
Available in digital format from https://www.devilsdue.net/ and https://www.comixology.com/.  Hard copy available at your LCS!
---
And there we have it for the beginning of June, folks! Macabre tales of being trapped in nightmarish realms along with the latest adventures of Lady Mechanika. These tales and so many others await you at the mere click of a button, but being the the supporters of local business you are I trust that you will all head down to your local stores this Wednesday and pick up the hard copy issues themselves.  Read them and share with your friends. Start a conversation and be sure to leave a comment or two.  But most importantly, remember…GGG!