Hello to all you adoring Gatherers and Grand Geeks of the realm! I hope all is going well for you and that your week is off to a good start. It seems that though the heat has definitely come to Southern California that the June gloom continues to hit us non-stop.  Not that its cold mind you but it makes for pleasant breezes.  I prefer sun though and will be glad when we finally get some in the upcoming weeks. But until then, let's find out what looks good for the week, shall we?!
---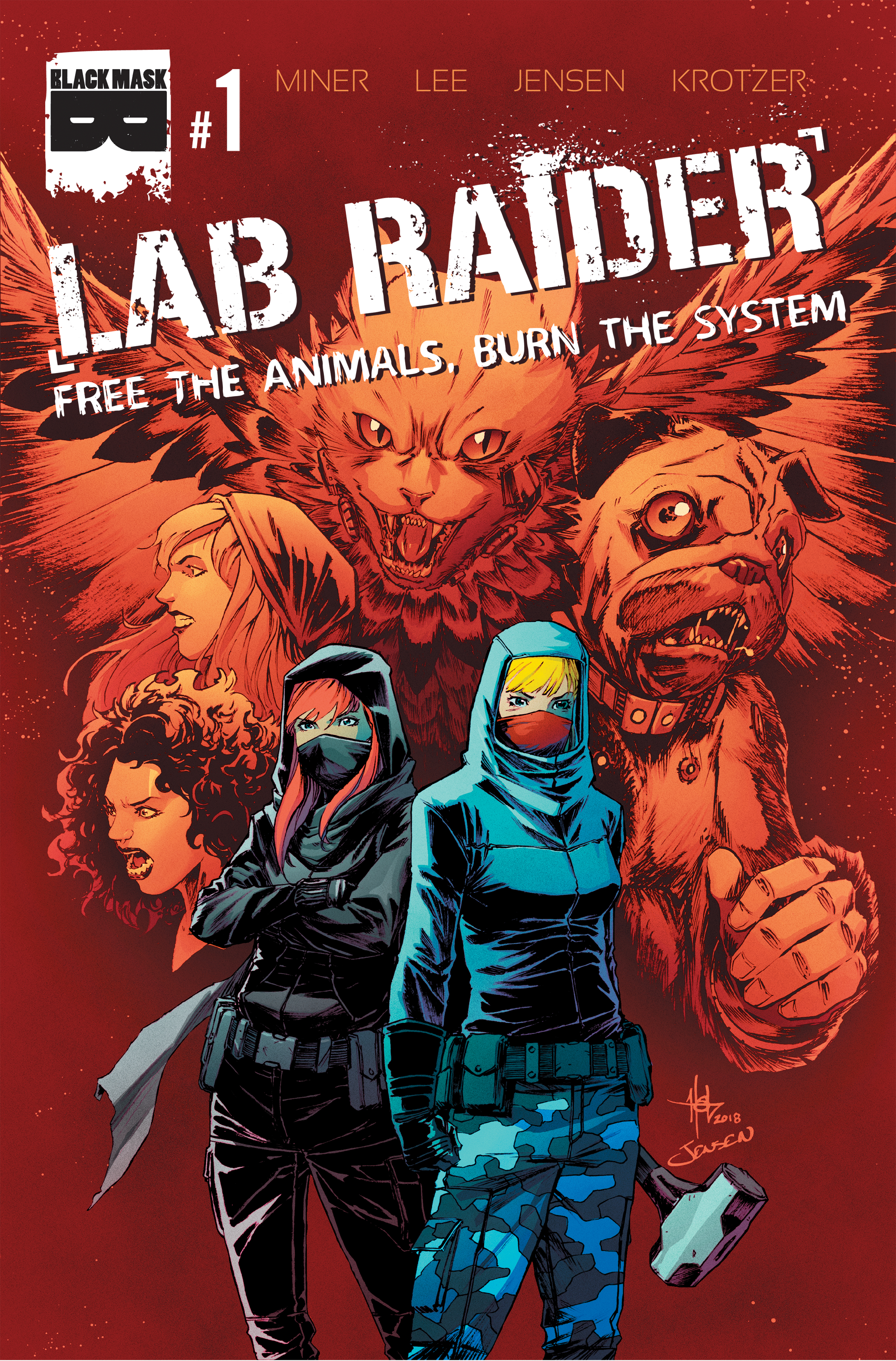 Lab Raider #1 (of 4)
Writer(s): Matt Miner
Artist(s): Creees Lee
Cover Artist(s): Creees Lee
Publisher: Black Mask Studios
Synopsis: "A pair of young vigilantes break into a black market laboratory where illegal tests are being run on animals. What at first seems like a simple rescue mission becomes more dangerous when they stumble on secret military experiments, discovering to their horror that the animals they sought to help have been turned into something different, something monstrous… and, once the cages are opened, the rescuers quickly become the prey of these weaponized beasts. This high-octane action comic blends vigilante heroics with sci-fi horror for a brutal new adventure."
–PREVIEWSworld
What happens when the liberator becomes the hunted?  Look no further than this four-issue miniseries starring two vigilantes who find themselves in over their head when they try to look  an underground animal testing facility.  "Try" is the operative word here considering the duo find that the very beasts they hope to rescue have been weaponized!
Available in digital format from https://blackmaskstudios.com/ and https://www.comixology.com/.  Hard copy format available at your LCS!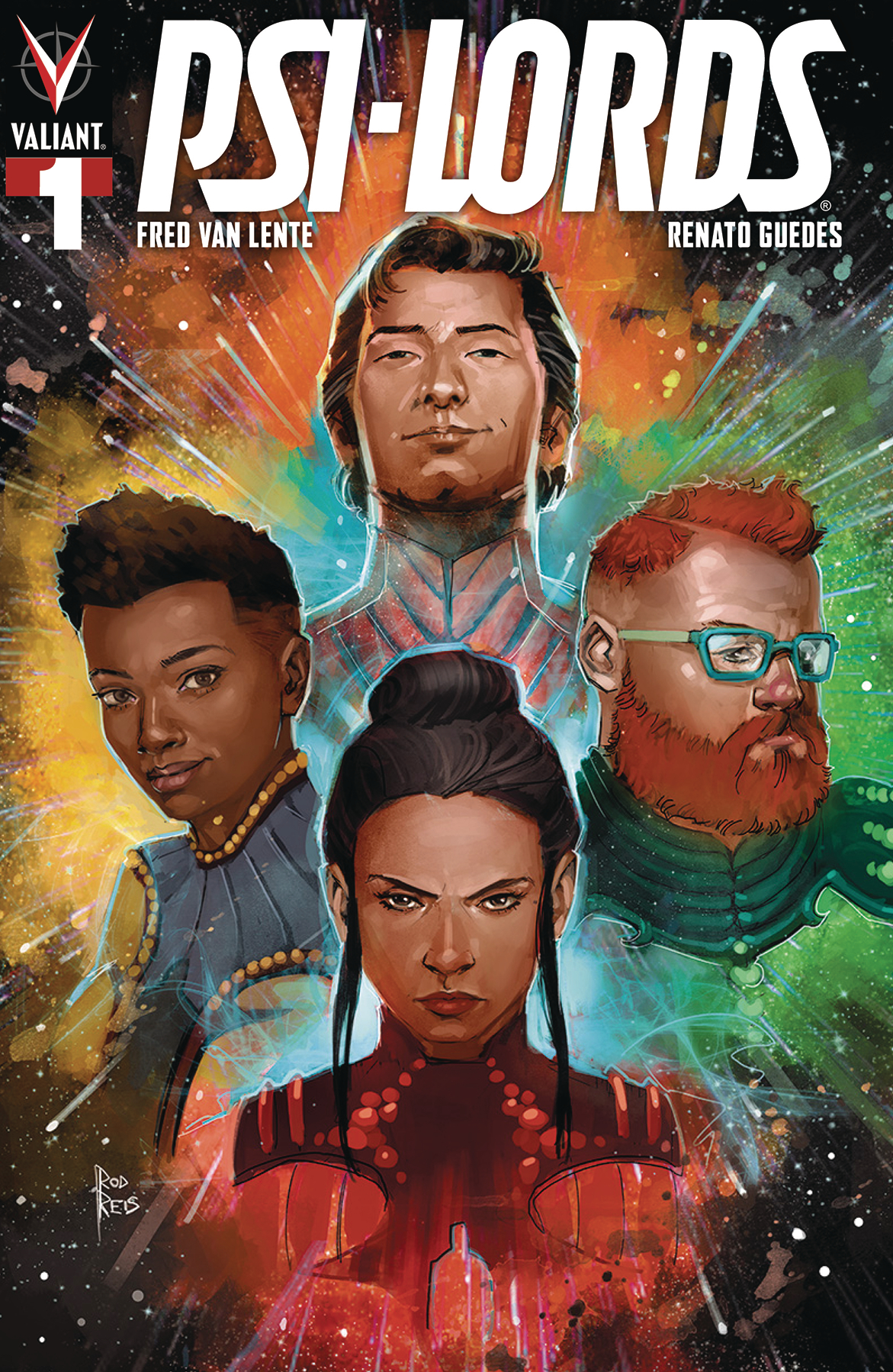 Psi-Lords #1
Writer(s): Fred Van Lente
Artist(s): Renato Guedes
Cover Artist(s): Rod Reis, Jonboy Meyers, Alan Quah
Publisher: Valiant Entertainment
Synopsis: "Who are the cosmic beings known only as the Psi-Lords? And how will they change the course of the Universe in this brand-new ongoing series?  Four astronauts awake in an otherworldly prison with no memory of how they got there! What is their connection to the Psi-Lords? And how will they escape?  Fred Van Lente is crafting a lively sci-fi mystery, and Renato Guedes' art is (literally) out of this world."
–PREVIEWSworld
Cosmic themes have become quite popular as a topic of comics writing and reading over the last decade, and Valiant has offered many in their current and past incarnations.  Enter the Psi-Lords, an old team brought in to a new cohort of readership! When four astronauts find themselves in an off-world prison with no prior memories, one has to wonder just what hand did the Psi-Lords have in their incarceration and, more importantly, will they ever find their freedom?!
Available in digital format from http://valiantentertainment.com/ and https://www.comixology.com/.  Hard copy format available at your LCS!
---
And there we have it for this gloomy week of June, Gatherers and Grand Geeks! Tales of botched attempts at animal rescues gone wrong combined with the inner-workings of galactic Psi-Lords overlooking the fate of simple astronauts.  These gems and more await you at the mere click of a button or screen on your phones, keyboards or tablets.  But being the supporters of local business that I trust you all are, I know you'll head down to your local stores this Wednesday and pick up the hard copy issues themselves.  Read them and share with your friends.  Start a conversation and be sure to leave a comment or two.  But most importantly, remember…GGG!