Hail Grand Geeks and Gatherers from across the indie reading realm! I hope all is well with everyone enjoying your particular fandoms.  I myself am coming down from my dungeon mastering high this weekend running an awesome session for an amazing group of adventurers.  But after a day of critical roles and and initiative checks it is time to get back to the business of providing some choice decisions when you head down to your local comic stores this week.
---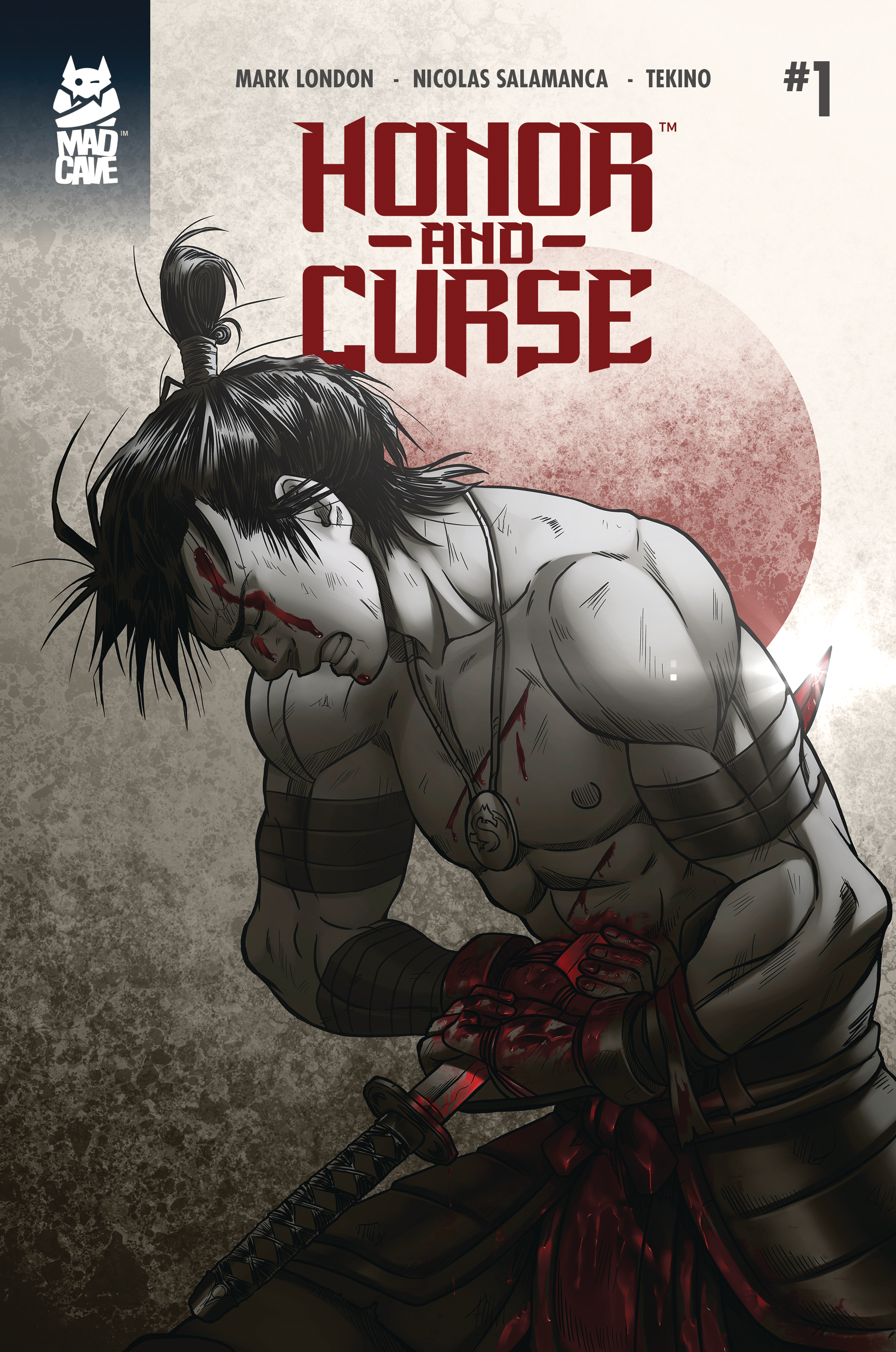 Honor and Curse #1 (of 6)
Writer(s): Mark London
Artist(s): Nicolas Salamanca
Cover Artist(s): Nicolas Salamanca
Publisher: Mad Cave Studios
Synopsis: "Orphaned as a young boy, Genshi Sakagura was adopted by the Iga clan after witnessing the murder of his parents. Now, Genshi is a promising young shinobi with dreams of marrying Lord Haruki's beautiful daughter, Akemi, and leading the Iga clan warriors into battle. Genshi's future was promising, until his past came back to torment him in the form of an evil mountain spirit known as a Tengu. This demon relentlessly haunts Genshi's dreams and bends reality around him, but nothing compares to when the Tengu consumes him; Genshi transforms into an unstoppable force of nature incapable of remorse!"
–PREVIEWSworld
How amazing it is when we get a comics tale regarding Japanese days of old with regard to ninja warriors and their fighting prowess. Genshi is such a shinobi, but will the demon manifestation of his dark past become his undoing?
Available in digital format from https://madcavestudios.com/ and https://www.comixology.com/.  Hard copy available at your LCS!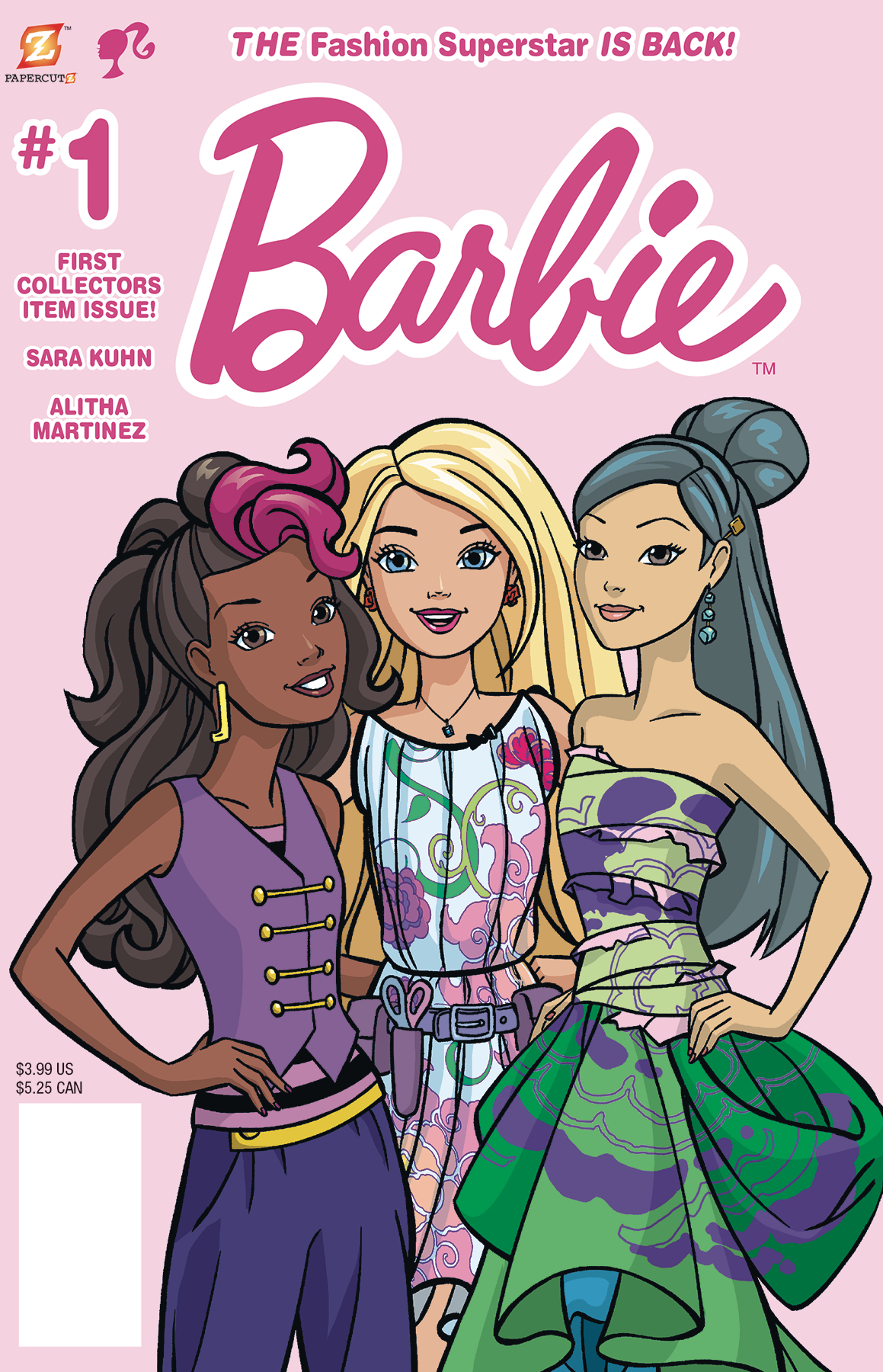 Barbie #1
Writer(s): Sarah Kuhn
Artist(s): Alitha Martinez
Cover Artist(s): Alitha Martinez
Publisher: Papercutz Comics
Synopsis: "Barbie makes her triumphant return to comics! Starting her new career in the fashion industry and ready to be a fashion superstar, Barbie is assisting mega-designer Whitney Yang at her big spring fashion show. Barbie's big plan is to wow Whitney with her impeccable design sense and, of course, great accessories. But can Barbie get over her designer's block before the big show to come up with a way to impress her new boss? Written by Sarah Kuhn with art by the Eisner-winning Alitha Martinez."
–PREVIEWSworld
Children of all ages can rejoice with the impossibly proportioned toy doll's return to the comics world.  Only this time instead of merely being the one to amaze with her sense of style, she is the creator of such style being a fashionista in the design industry.  Of course she has to impress larger names in the industry but must do so in due time and get over a rut she is having.  There's only one three syllable word to describe this triumphant return…FAB-U-LOUS!
Available in digital format from http://papercutz.com/ and https://www.comixology.com/.  Hard copy available at your LCS!
---
February comes to a close, dear Grand Geeks and Gatherers.  And to entertain your indie reading desires we find tales of licensed doll toys turned fashionistas combined with newly crafted ninja assassins fighting past demons.  These tales and more await you at the mere click of a button on your phone, tablet or keyboard. But of course you are willing to make that extra step and show your support for local business by heading down to your local comic store this Wednesday and buy the hard copy issues themselves.  Read them and share with your friends.  Start a conversation and be sure to leave a comment or two.  But most importantly, remember…GGG!