Howdy fellow Grand Geeks and Gatherers! And welcome to another installment of your favorite article that helps you find all those sweet recommendations when heading over to the local comic store this Wednesday.  Of course, in this climatically confused Southern California, I cannot exactly indicate what weather is appropriate to sit by and enjoy a good read.  After all, one day it's sunny here and then for the next three it's pouring rain or vice versa.  But enough about the Weather Channel bit. Onto the Picks!
---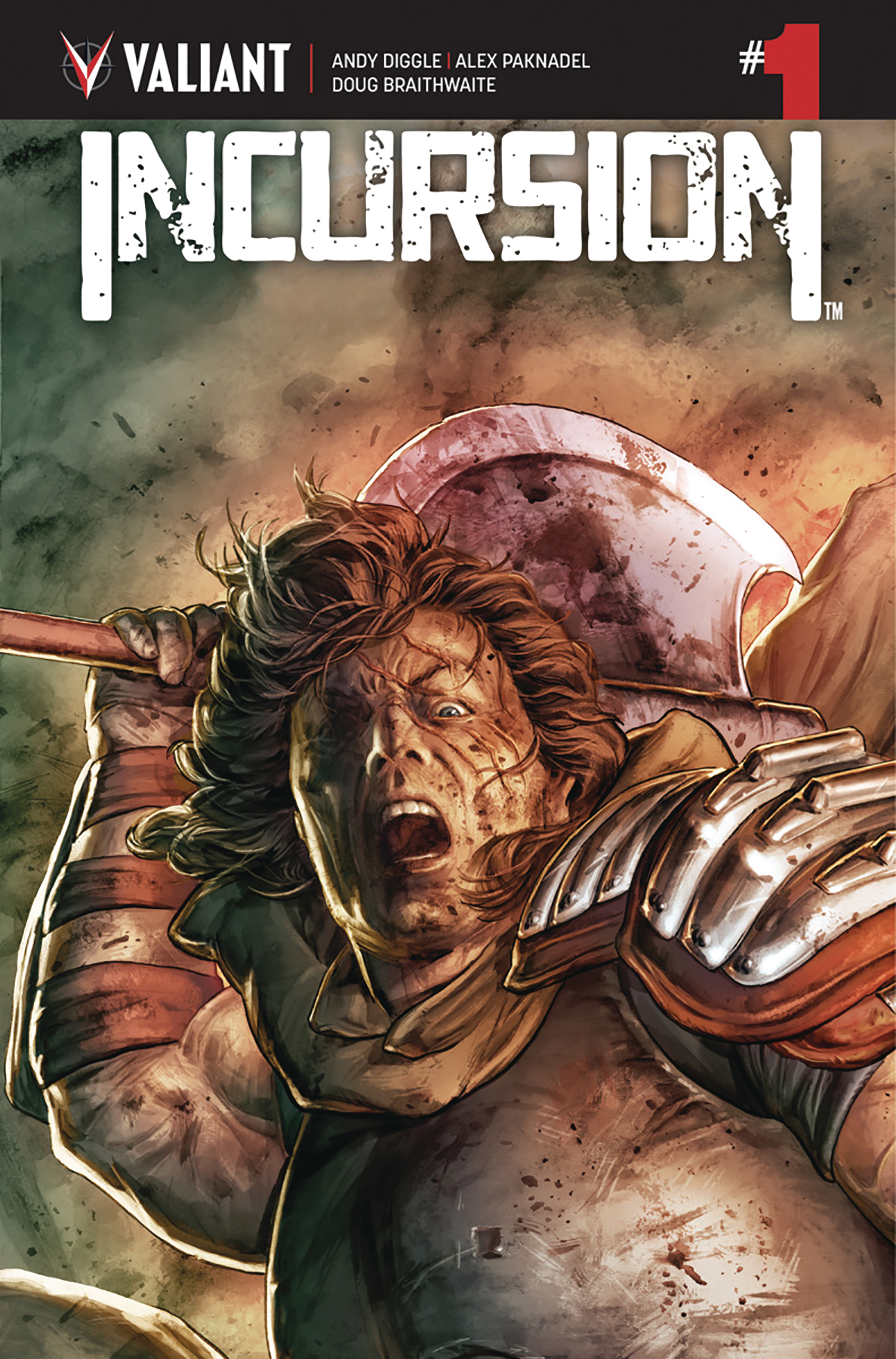 Incursion #1
Writer(s): Andy Diggle, Alex Paknadel
Artist(s): Doug Braithwaite
Cover Artist(s): Doug Braithwaite, Roberto De La Torre, Tonci Zonjic
Publisher: Valiant Entertainment
Synopsis: "Beyond the margins of human reason lies a realm known as the Deadside, where the souls of the dearly departed linger – and where demons wait for us in the dark. For countless ages, Earth's chosen protectors have guarded the veil between both worlds – but there are other doors to the Deadside, through which gruesome terrors from galaxies untold can trespass… With the planet's freedom at stake, can the reigning Geomancer and her steadfast Eternal Warrior stand together against an invasion unlike any they've ever witnessed?…"
–PREVIEWSworld
Just when it seems the veil between reality and fantasy is firmly held, a crisis comes over the horizon to shake its very foundations. In this title we see an almost obvious breach coming from without, giving the Geomancer and Eternal Warrior perhaps their greatest challenge yet.  One must ask the question though, what happens if they fail?!
Available in digital format from http://valiantentertainment.com/ and https://www.comixology.com/.  Hard copy format available at your LCS!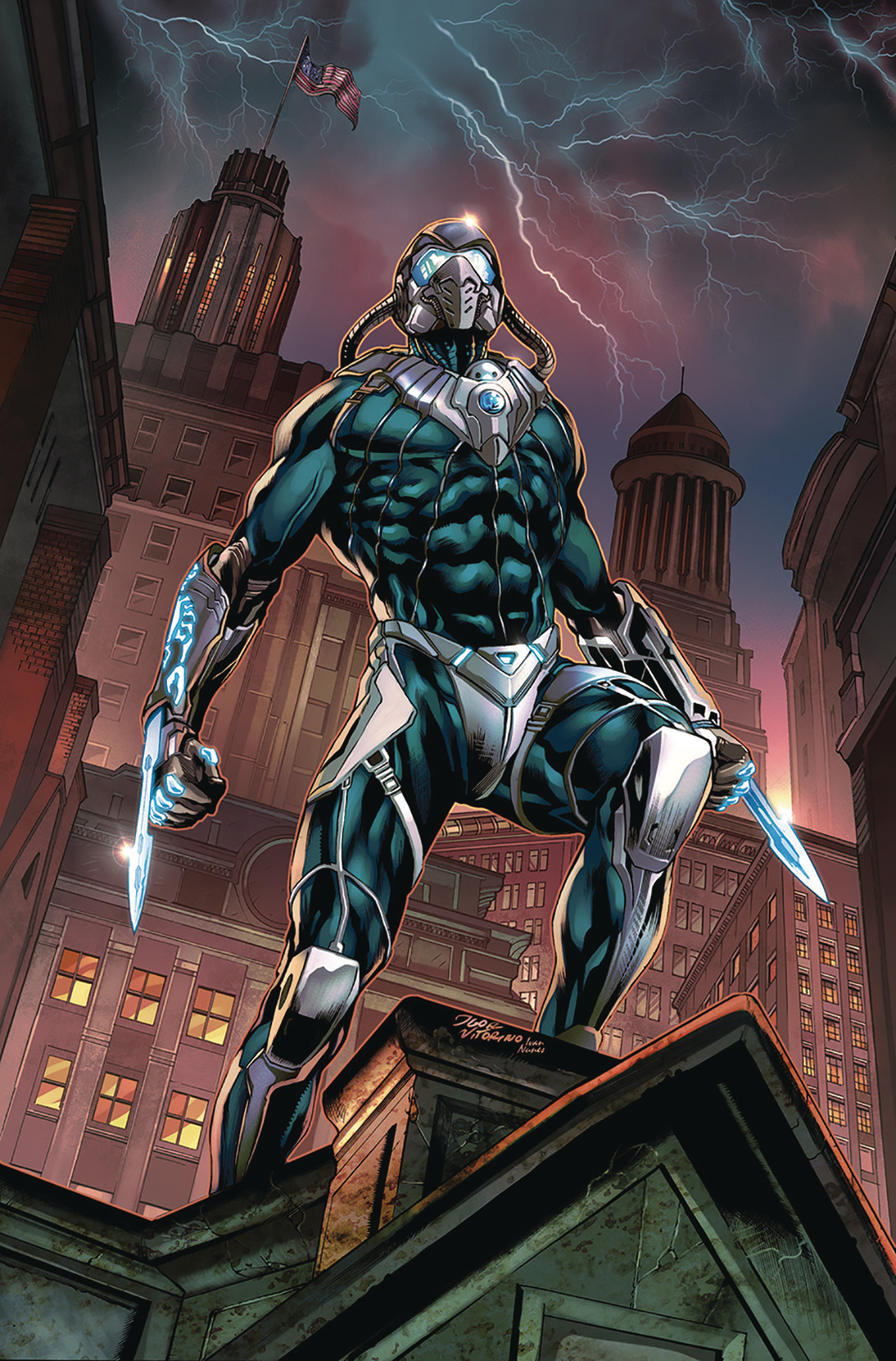 Zodiac #1
Writer(s): Joe Brusha
Artist(s): Daniel Mainé
Cover Artist(s): Igor Vitorino, Edgar Salazar, Jay Anacleto, Michael Dooney, Leonardo Colapietro
Publisher: Zenescope Entertainment
Synopsis: "As the war between Camelot and the Order of Tarot wages Merlin the Magician looks to give himself an advantage…by eliminating all of his Tarot's biggest threats. And he has the perfect man for the job, a deadly magical warrior who was born to kill. Don't miss this 3 issue limited series introducing the deadliest assassin to ever exist in the Grimm Universe…Zodiac."
–PREVIEWSworld
Seems Merlin is trying to get a one-up in this current conflict to rock the Grimm Universe with regard to the war between Camelot and the Order of Tarot.  What better way than to take out the threats of the Tarot than introducing a new magically-enhanced assassin and even the odds a little bit?  Enter Zodiac on the stage, readers and enjoy this first part of a three-issue miniseries and see just how successful he is in bringing his element to this conflict!
Available in digital format from http://www.zenescope.com/ and https://www.comixology.com/.  Hard copy format available at your LCS!
---
And there we have it for this week, dear Gatherers and Grand Geeks! Tales of an ever weakening barrier between reality and darkness combined with arcane powered assassins.  These tales and more are what await you at the mere click of a button on your phones, tablets and/or keyboards from the sanctity of your own room.  But being the mindful supporters of local businesses that you are, I know you will march down to your local stores this Wednesday and get the hard copy issues themselves. Read them and share with your friends.  Start a conversation and be sure to leave a comment or two.  But most importantly, remember…GGG!