Hello to all you wonderful Grand Geeks and Gatherers out there! It seems that winds have kicked up here in the kingdom that is Southern California.  Luckily they aren't as completely dry as those dreaded Santa Ana Winds are come the fall time but, all the same, it is weather that beckons me to stay inside and find a comfy seat to catch up on my hobbies.  And for all those heading to your local shops this Wednesday, here are some nice selections for you to get into!
---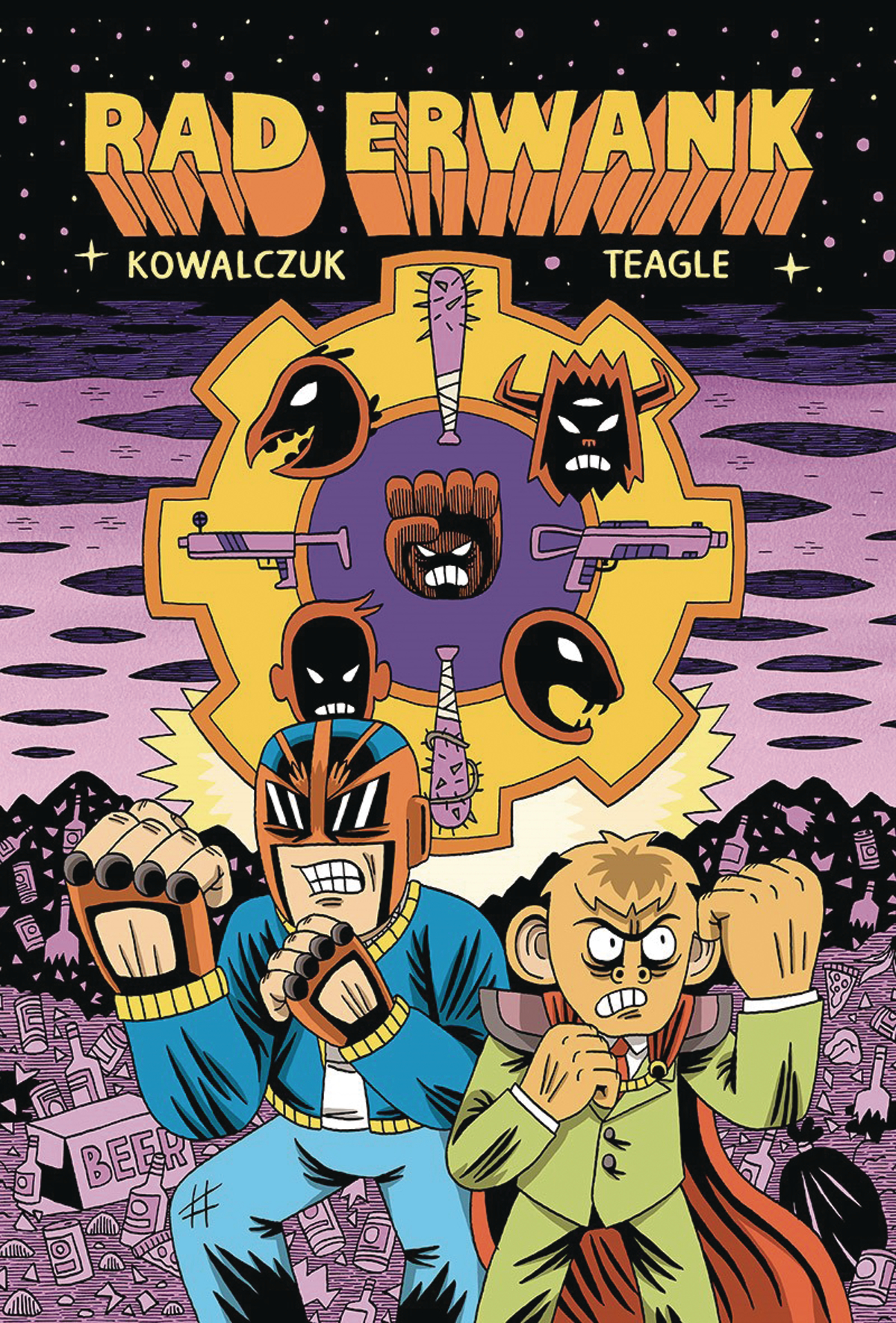 Rad Erwank & Conspiracy Dog #1
Writer(s): Lukasz Kowalczuk, Kek-W
Artist(s): Lukasz Kowalczuk, Jack Teagle
Cover Artist(s): Jack Teagle
Publisher: Alternative Comics
Synopsis: "Double Feature fueled with slime. Rad Erwank is an epic story of heroes and villains with mundane problems. Conspiracy Dog is a gruff, chain-smokin, poop-sniffin' pooch chewing on the trouser-leg of Truth. The Secret Government ain't gonna muzzle him, no sirree!"
–PREVIEWSworld
Straight from the world of Alternative Comics comes a feature with two tales.  On one hand we have a story involving Rad Erwank living in a world where superheroes and supervillains seem to suffer from the boring reality of a real 'slice of life' story on a daily basis, while on the other hand we have the ultimate whistle blower in the form of Conspiracy Dog hoping to break the cycle of lies and get down to some truths! A couple of stories that are as fantastic as they are wonderfully absurd!
Available in digital format from https://indyworld.com/ and https://www.comixology.com/.  Hard copy available at your LCS!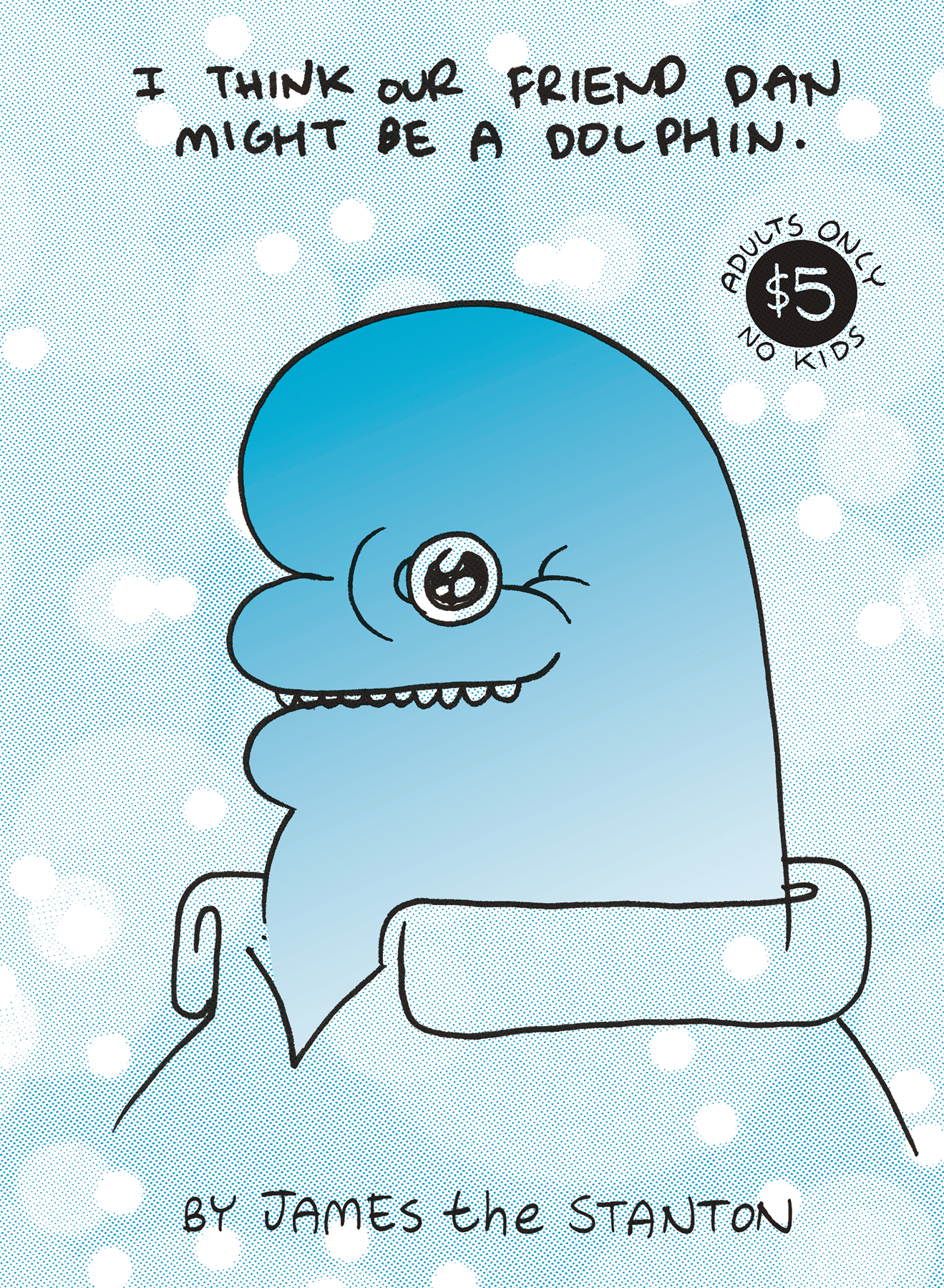 I think our friend Dan might be a Dolphin #1 (one-shot)
Writer(s): James Stanton
Artist(s): James Stanton
Cover Artist(s): James Stanton
Publisher: Silver Sprocket Comics
Synopsis: " 'He tried to pass it off as back sweat, but there's no mistaking a blow hole stain on the back of a shirt.' This is a very funny comic book for grown-ups (printed in fluorescent blue and black ink on thick matte cover stock) by celebrated Gnartoons creator James Stanton. All I've ever wanted is a life with a porpoise…"
–PREVIEWSworld
Hmm, how does one go about hiding the fact that he is a dolphin from his friends anyway?  In this tale by James Stanton we find out just how Dan was able to do so before his friends were catching on.  The fact that its an 'adults only' tale makes me think that the revelations go in colorful directions not necessarily for the young of spirit or the faint of heart. The puns in this tale must serve some sort of porpoise…(see what I did there?)
Available in digital format from http://www.silversprocket.net/ and https://www.comixology.com/.  Hard copy available at your LCS!
---
And there we have it for the month of April, folks! Courtesy of some newly discovered publishers, we bring you tales of dolphins with identity crises combined with fantastically ridiculous tales of ordinary superheroes and whistle blowing truth finders of the canine persuasion.  These stories as well as others await you at the mere click of a button or screen on your keyboards, phones or tablets.  But being the honest supporters of local business that you are, I trust you will head down to your local stores this Wednesday and pick up the hard copies themselves.  Read them and share with your friends. Start a conversation and be sure to leave a comment or two.  But most importantly, remember…GGG!