Howdy to all you wonderful Grand Geeks and Gatherers out there! We are less than a week away to the summer season and things sure have gotten heated up here in the realm that is Southern California. So I find myself passing the time finding a good indie book to read usually by the pool or under a nice patio umbrella to ward off those rays of sunshine. Those are my plans for this day, but before I go ahead and do that, let's see what looks good in the indie reading world today!
---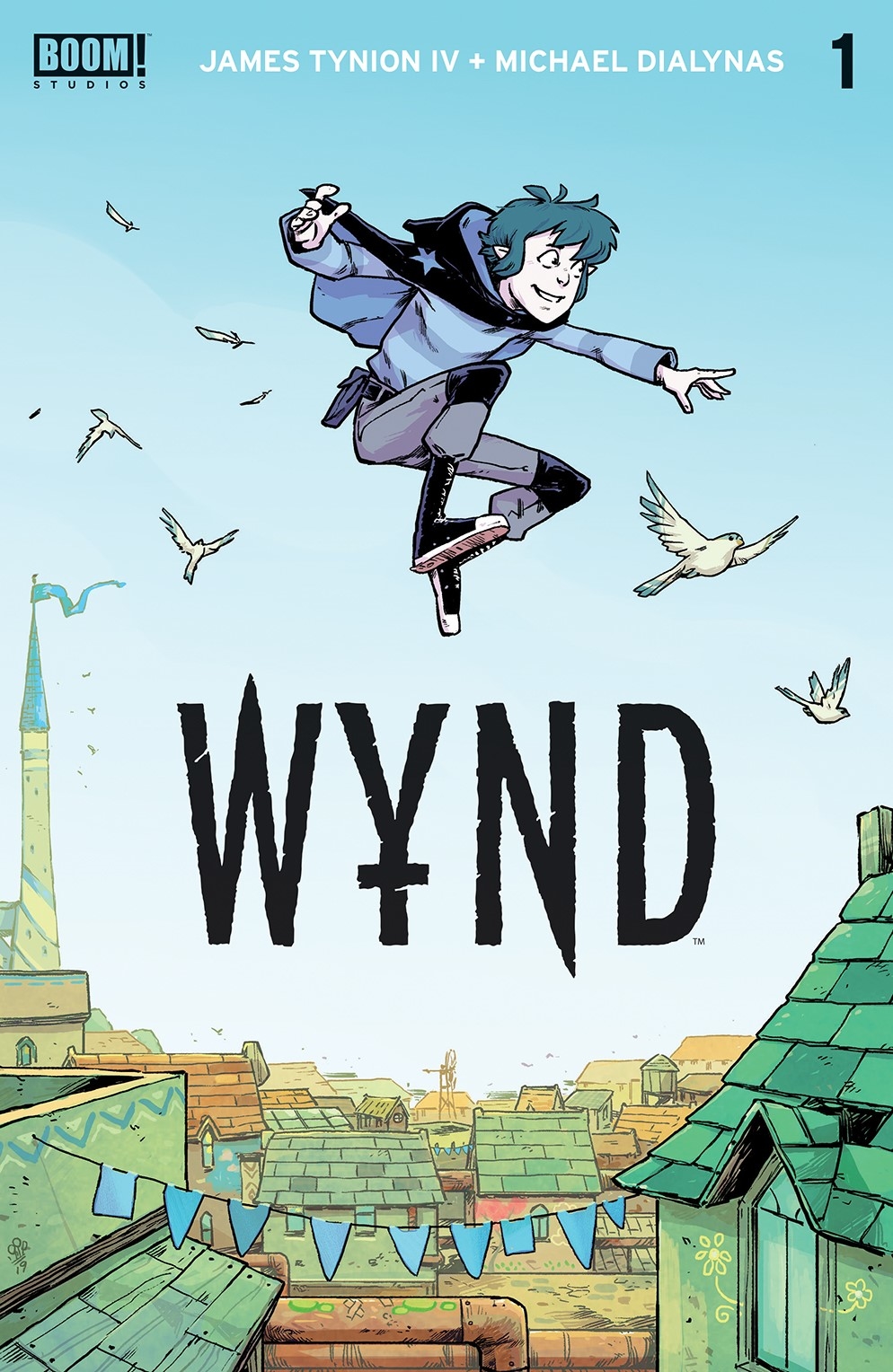 Wynd #1
Writer(s): James Tynion IV
Artist(s): Michael Dialynas
Cover Artist(s): Michael Dialynas, Dan Mora
Publisher: BOOM! Entertainment
Synopsis: "…Magical heritage is punishable by death in Pipetown, so a young boy named Wynd must keep his true identity – and pointy ears – a secret from everyone, even if it means he'll never have the normal life he wants. But when his secret is threatened, Wynd will be forced to leave his home behind to embark on a dangerous quest that will put him at the heart of a royal conspiracy beyond his imagination. Now on the run with Oakley (his best friend), Thorn (the boy of his dreams), and Yorick (a literal prince!), Wynd will have to embrace the magic within himself if he wants to save them from the shocking dangers that await…"
–PREVIEWSworld and Fresh Comics
Wynd lives in a world where magical heritage is considered a crime and must hide his identity. To hide that heritage he is forced to go on an adventure with his friends. Unfortunately, he may have to use magic in order to save them along the way!
Available in digital format and for pre-order at http://www.boom-studios.com/ and https://www.comixology.com/.
Smash! Comics Special 2020 #1
Writer(s): Various
Artist(s): Various
Cover Artist(s): Various
Publisher: Rebellion/2000AD
Synopsis: "Brand new adventures featuring some of the most popular British superheroes are featured in this 64 page giant. Fantastic action-packed stories from a host of terrific creators, including The Steel Claw by Charlie Higson, The Spider written by Rob Williams and drawn by John McCrea, Mytek the Mighty by Suyi Davies Okungbowa, Johnny Future drawn by Tom Raney, House of Dolman by Simon Furman and Davi Go, Thunderbolt by Helen O'Hara, and Cursitor Doom by Maura McHugh and Andreas Butzbach."
–PREVIEWSworld and Fresh Comics
A wonderful compilation work of some of the finest superheroes of the United Kingdom! Included among its stories are The Steel Claw as well as the Spider, the Mighty, Johnny Future, House of Dolman, Thunderbolt, and Cursitor Doom. Any fan of the world centered on these heroes will enjoy these stories, and the talent behind this particular issue is stunning to say the least!
Available in digital format and for pre-order at https://2000ad.com/ and https://www.comixology.com/.
---
And there we have it for the the week, folks! Compilation tales of great British superheroes combined with high fantasy tales of magic adepts on the run. These indie stories and so many others are available to you at the mere click of a button on your keyboards or at the touch of a screen on your phones and/or tablets. Enjoy these stories and share them with your friends. Start a conversation and be sure to leave a comment or two. But most importantly, remember to stay safe…and GGG!