Kayden Phoenix returns to talk about her new book 'Loquita!' This book is live on Kickstarter RIGHT NOW! Listen in to know more!
Podcast: Play in new window | Download
Story
Welcome to "LOQUITA, Supernatural Latina Superhero" Kickstarter campaign. Thank you for joining me on this journey.
I'm Kayden Phoenix the Writer/Creator of LOQUITA, Supernatural Latina Superhero graphic novel. I'm a  third generation Chicana from East Los Angeles. I come from an  entertainment industry background and when I was thinking about what I  wanted to see on the big screen,  I noticed the industry dominated  standard- complete with character generalizations. I believe in equality  in front and behind the camera, so I created Latina superheroes; one of  which is LOQUITA.
Loquita is from Miami, Florida and is a sophomore in high school. As she comes into womanhood, she gains her powers. Loquita starts to see demons and is scared beyond belief. It doesn't help that no one else can see them. A ghost, Sissel, asks Loquita to help save her and although Loquita has no idea how, she accepts. Loquita follows the clues leading her deeper into the supernatural, all while maintaining her grades and family life.
The objective of this book is to have a Latina superhero origin  story; one that overcomes fear, learns the value of family, and most importantly, a story that honors one's differences.
Support the Kickstarter now RIGHT HERE!
---
Kayden Phoenix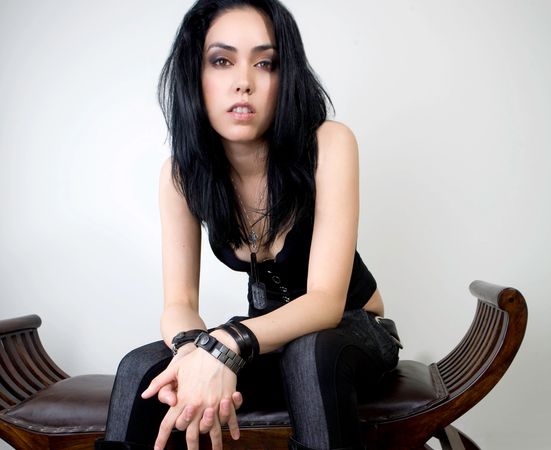 Bio:
Kayden Phoenix is a Chicana Writer and Director from Boyle Heights, California. She received a full ride academic scholarship to Loyola Marymount University where she acquired a BA in Business Administration, with an Emphasis in Marketing. Upon entering the industry, the first thing she noticed was the industry dominated standard- complete with character generalizations.

In response, she became a huge advocate for diversity both in front and behind the camera, giving a voice to stories untold. She plans on evening the playing field for the under-represented through her unique and diverse filmmaking.
"A big part of my life's purpose is to give voice to stories as multifaceted, atypical, and diverse as the people we find in the real world."  
Kayden is the founder of Chicana Director's Initiative, 2x Grand Jury Prize Winner, Winner of Best LGBTQ film, Winner of Best Love is Love film, nominated for Best Director, and recipient of Panavision's New Filmmaker's Program.
(Via Phoenix Studios Website)
Follow Kayden and Phoenix Studios on Instagram, Youtube, and Phoenix Studio's website!