It's an amazing month for the Indi Gang! Join Maddie, Andrea, and Brandon as they talk to the phenomenal writer Cecil Castellucci as she talks about her graphic novel memoir: Girl on Film!
Podcast: Play in new window | Download
---
Cecil Castellucci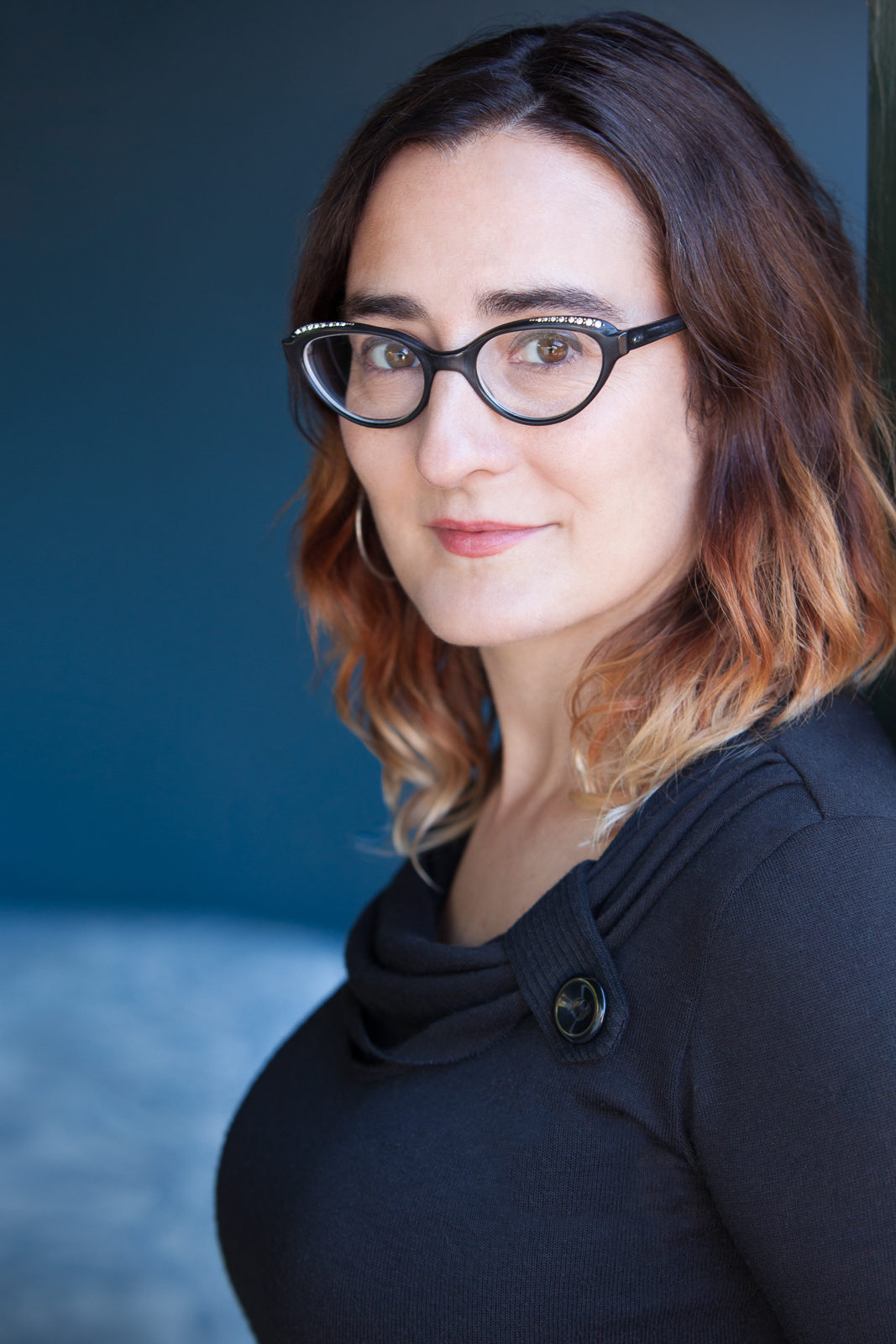 Cecil Castellucci is the award winning and New York Times Bestselling author of books and graphic novels for young adults including Shade, The Changing Girl, Boy Proof, Soupy Leaves Home, The Year of the Beasts, Tin Star, The Female Furies and Odd Duck. In 2015 she co-authored Star Wars Moving Target: A Princess Leia Adventure. She is currently writing Batgirl for DC Comics and The Little Mermaid for Dark Horse Comics. Her two newest graphic novels are Girl on Film (Boom!) and The Plain Janes (Little Brown). Her short stories and short comics have been published in Strange Horizons, Tor.com, Womanthology, Star Trek: Waypoint, Vertigo SFX: Slam! and many other anthologies. In a former life, she was known as Cecil Seaskull in the '90s indie band Nerdy Girl. She has written two opera librettos Les Aventures de Madame Merveille (World Premiere in 2010) and Hockey Noir: The Opera (World Premiere 2018). She is the former Children's Correspondence Coordinator for The Rumpus, a two-time MacDowell Fellow, and the founding YA Editor at the LA Review of Books. She lives in Los Angeles.
(Via Cecil's website)
You can find out more about Cecil on her website and follow her on Facebook, Instagram, and Twitter!
---
Girl on Film
Synopsis:
In 1977, Star Wars released in theaters nationwide and changed young Christine Castellucci's life forever. From that moment on, she knew that she would one day become an artist and storyteller who brought her own imagination to life. Thus began the evolution of the young starstruck Christine into an aspiring theater kid who was best friends with Chaz Bono, teenage artiste running wild in '80s New York, indie musician in the Toronto punk scene, and finally the acclaimed author and bestselling comic book writer she is today, Cecil Castellucci. Along the way, she found that even though nothing ever went according to plan, everything happened the way it should have.
Chronicling the life of award-winning young adult novelist and Eisner-nominated comics scribe Cecil Castellucci, GIRL ON FILM follows a passionate aspiring artist from the youngest age through adulthood to examine the arduous pursuit of making art, while exploring the act of memory and how it reshapes what we think we truly know about ourselves.
(Via Cecil's website)
You can purchase Girl on Film at your local comic book shop wherever Boom! comics are (if they aren't, have them order it), Comixology, Amazon, or Barnes and Noble!
---
About the Publisher
BOOM! Studios was founded by Ross Richie in 2005 with the singular focus of creating world-class comic book and graphic novel storytelling for all audiences. Through the development of four distinct imprints—BOOM! Studios, BOOM! Box, KaBOOM!, and Archaia—BOOM! has produced award-winning original work, including Lumberjanes, The Woods, Giant Days, Klaus, and Mouse Guard, while also breaking new ground with established licenses such as WWE, Mighty Morphin Power Rangers, Cartoon Network, and Jim Henson Company properties. BOOM! will also bring their original series to life through unique first-look relationships with 20th Century Fox for film and with Fox Television for the small screen.
For more info check out Boom!'s website, follow them on Twitter, Facebook, Instagram! Boom! also has a Youtube, so check out their videos!
You can buy their series from their website, Comixology, or your local comic book store!
---
Please support your local comic book stores!