The IndiComix team read Jalisco, but what did they think? Find out!
Podcast: Play in new window | Download
---
Synopsis:
Her origin story is simple. Jalisco's a humble girl that lives on the outskirts of Guadalajara. Her mom takes her to the park to cheer her up with folklorico dance, and out of nowhere- Jalisco's mom disappears. 
Jalisco goes to the cops, who brush her away. She goes home in hopes that her mom is there, but she's not. Jalisco ends up going to the bar to ask for help- anyone's help.
Again, everyone snubs her. So Jalisco sets off on her own to find her mom. Luckily for her she gets saved by a band of Adelitas. They all know the fate of her mom but can't tell her about the rampant femicide. 
Instead Adella, the matriarch of the Adelitas, says she'll train her so she can learn to protect herself. Jalisco says she just wants to find her mom. Adella tells her about Malinche, the traitor to our gender and the leader of the femicides.

And the story continues…
(Via Jalisco's Website)
You can purchase the graphic novel and get more information on the website here!
Jalisco is also on Facebook and Instagram!
---
Kayden Phoenix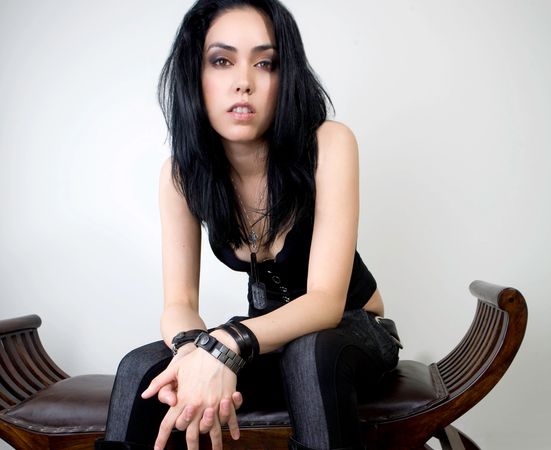 Bio:
Kayden Phoenix is a Chicana Writer and Director from Boyle Heights, California. She received a full ride academic scholarship to Loyola Marymount University where she acquired a BA in Business Administration, with an Emphasis in Marketing. Upon entering the industry, the first thing she noticed was the industry dominated standard- complete with character generalizations.

In response, she became a huge advocate for diversity both in front and behind the camera, giving a voice to stories untold. She plans on evening the playing field for the under-represented through her unique and diverse filmmaking.
"A big part of my life's purpose is to give voice to stories as multifaceted, atypical, and diverse as the people we find in the real world."  
Kayden is the founder of Chicana Director's Initiative, 2x Grand Jury Prize Winner, Winner of Best LGBTQ film, Winner of Best Love is Love film, nominated for Best Director, and recipient of Panavision's New Filmmaker's Program.
(Via Phoenix Studios Website)
Follow Kayden and Phoenix Studios on Instagram, Youtube, and Phoenix Studio's website!
---